Ellie's Top Tips for Learning to Kitesurf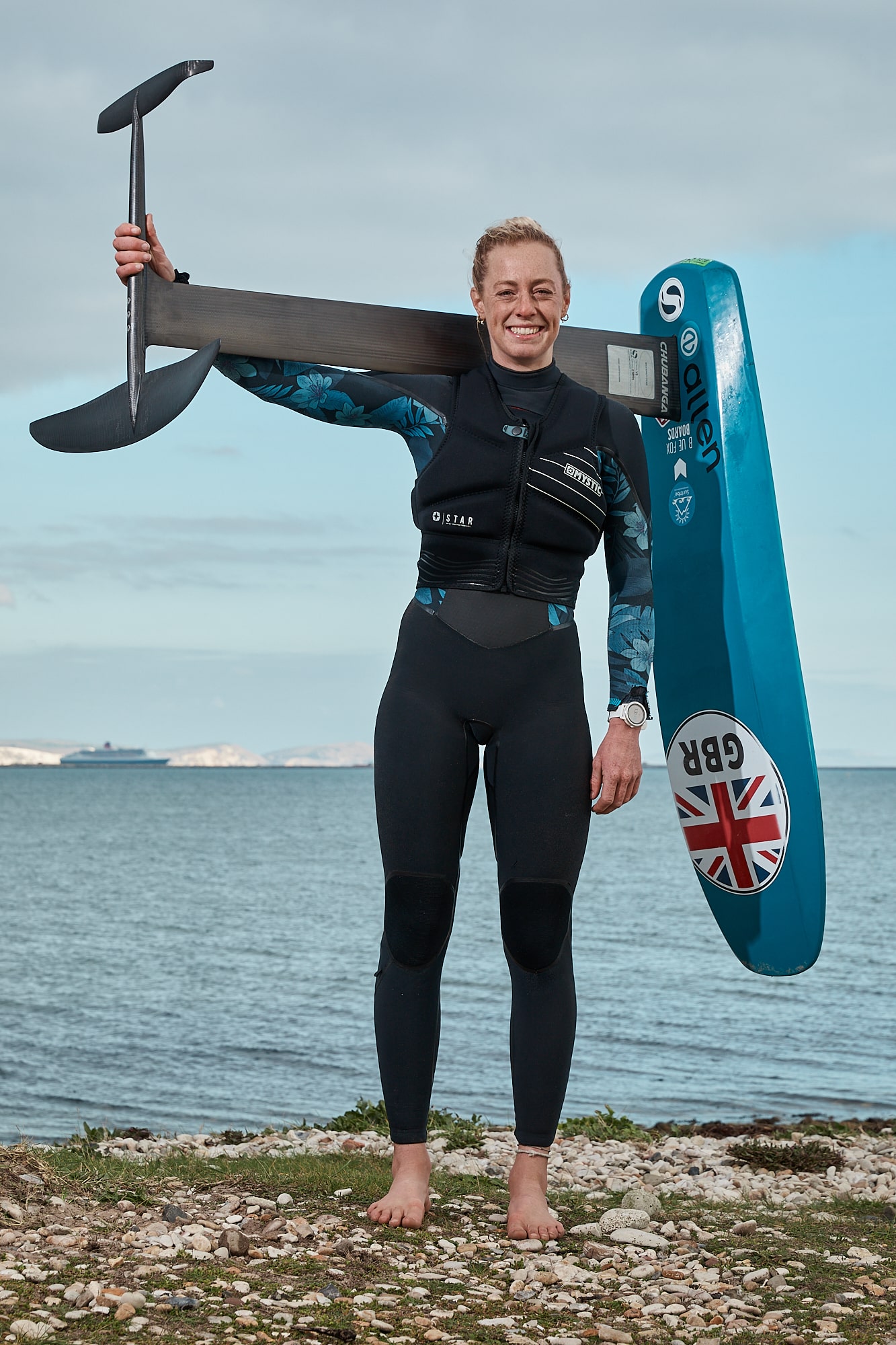 By Ellie Aldridge - January 5, 2022
Learning something new can be daunting and kitesurfing especially can feel very intimidating, but the more you practice, the quicker you will progress. One of the best reasons to learn to kitesurfing is how quick it is to pick up and get better. When you first begin, it can be hard to imagine being able to ride along on your own because the movements and feelings are very different to most other sports, but really anyone and everyone can learn. No matter how sporty you are. As long as you stick with it and practice regularly the progression will never stop! There's always new tricks to learn, bigger waves to ride or higher jumps to land.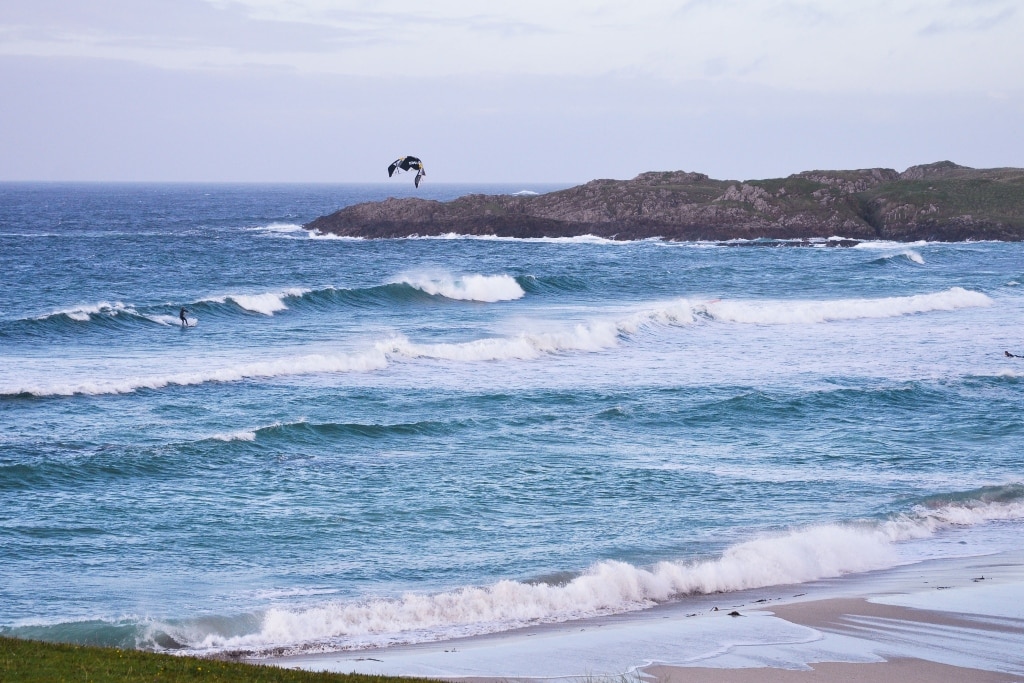 2. Embrace the water and the wind
Being powered by the elements is the best feeling, and being in control of the elements opens up a whole new world of adventure. Kitesurfing can take you to some of the most amazing parts of the world, but it also makes you appreciate the beauty of your local kite spot. When you are splashing around getting pulled around by a kite, take time to take in your environment and properly connect with nature.
Especially if you are learning in winter. Different brands fit different body shapes, so if you can go, into a wetsuit shop and try different brands on until you find one that fits nicely. Tight enough to keep you warm. But flexible enough so you can move properly! For winter in the UK I wear a 5/4mm wetsuit with gloves and sometimes boots, but you can also add on a wetsuit hood or hoodie for even more layers! Everything is more fun when you're not freezing!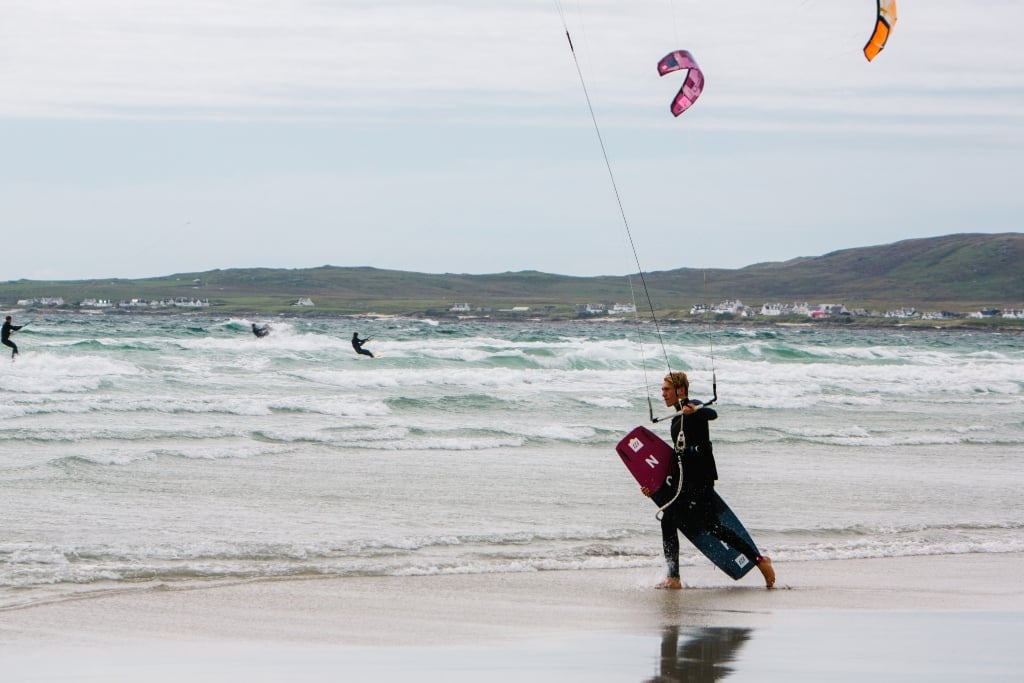 4. find your local kite school
Find your local kite school and book on for some lessons until you are confident to ride along on your own without needing a babysitter. You can find your local kite school through the internet or asking people who are out kitesurfing and your kite school can help with good places to kite near you once you are up and riding. A good indication for a kite spot is that people will be out there kitesurfing when it's windy! You always need a buddy when you kitesurf to help you launch and land, which makes it very social, fun and safe because you can watch out for each other (and show off to each other!).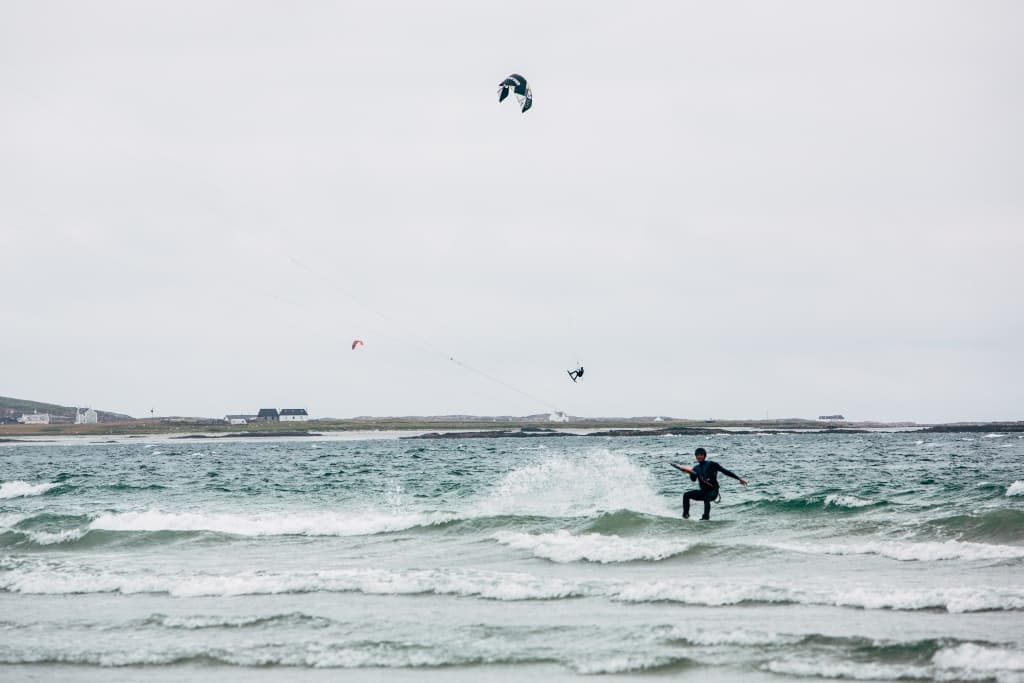 5. make sure you know your gear well
Make sure you know how to set up your gear correctly and how all the safety systems work. Kitesurfing is the most amazing sport, but can be dangerous if you don't know how to use your gear properly. From when you first learn, to buying your own kit, the most important part of all is checking your set up and being happy with the safety features in your kit! Before I go out on the water I will check my kite lines, to make sure they aren't twisted, check my harness and bar that it is all rigged correctly. Then when I'm happy, I will ask someone to help me launch. If you're ever in doubt, don't go out!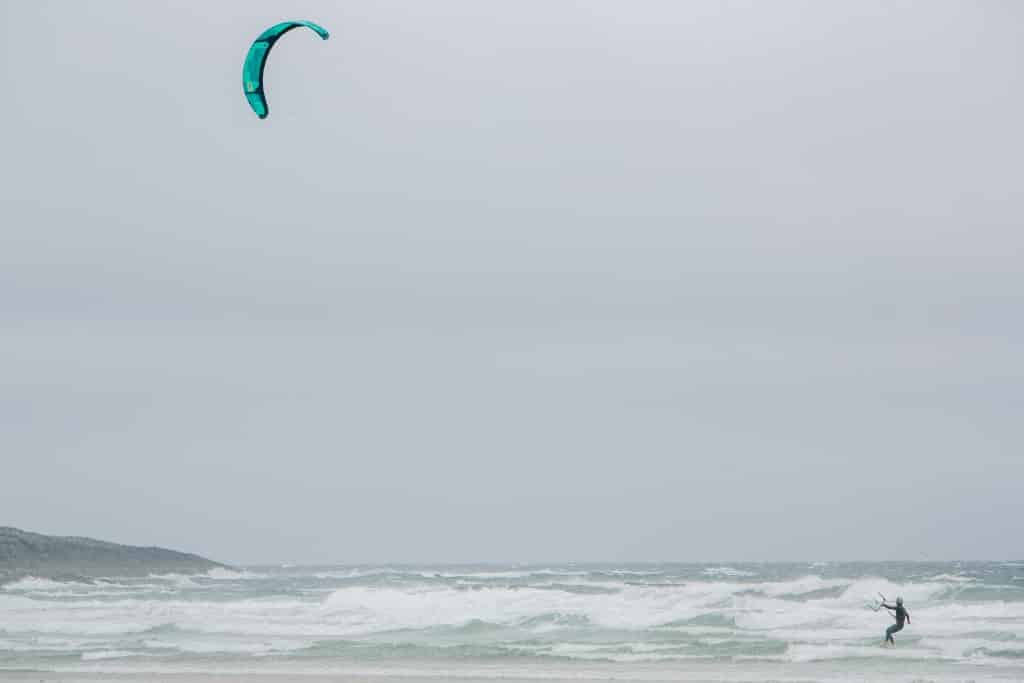 Being out on the water for hours in direct sunlight can be very harmful to your skin (even in winter)! An absolute no brainer for me whenever I'm out on the water, rain or shine I'll be wearing sun cream. I recommend the Suntribe Zinc for maximum protection. Some people like to also wear a sun hat, but make sure you tie it on.
Want to continue reading?
Hi, my name is Ellie, I am a professional kitefoiler currently preparing for the Olympic games in Paris. When I'm not training or racing around the world you can find me cycling over the rolling purbeck hills, or climbing on Portland near my home in Dorset. I love being outside and in the water as much as I can.