8 travel adventures for (wannabe) thrillseekers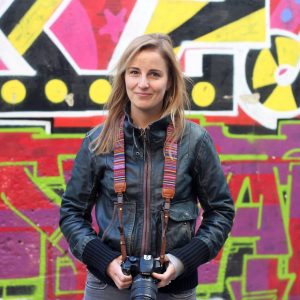 By Kim Sterenborg - July 18, 2019
Travelling equals getting out of your comfort zone. How far you're willing to take that, is entirely up to you. For some, just getting on an airplane is enough of an adventure. For others, it can't get crazy enough. So here's some tips from all over the world for all levels of thrill seeking adventures.
Puenting is referred to as freefall insanity and bungee jumping without the bounce. It means that you jump of a bridge and when you reach the end of the rope, you kind of swing around. You could try puenting in Banos in Ecuador for example. Here you jump off the San Francisco bridge, which is about 100 meters high. You get secured with a harness around your waist (with bungee jumping they tie you at your feet) and you confidently step onto the platform to jump of the bridge. Or maybe not so confidently… A little piece of advice: don't take your camera. Many people have lost their fancy gear during the jump.
With a fear of heights, this adventure may be out of your league. It's not about the rush of jumping though, it is much more about enjoying the scenery. A paraglider flight can take many hours, if you're willing to pay for it. Otherwise, a 'normal' adventure would take you about half an hour. It's always a tandem flight, so you don't really need to do anything except for running off a mountain and getting scooped up in the air. A fabric wing catches air and keeps you flying above either mountains or cities. You can do paragliding in many places in the world. There's amazing views over the city near Medellin in Colombia, or try a more nature based one in the Alpes.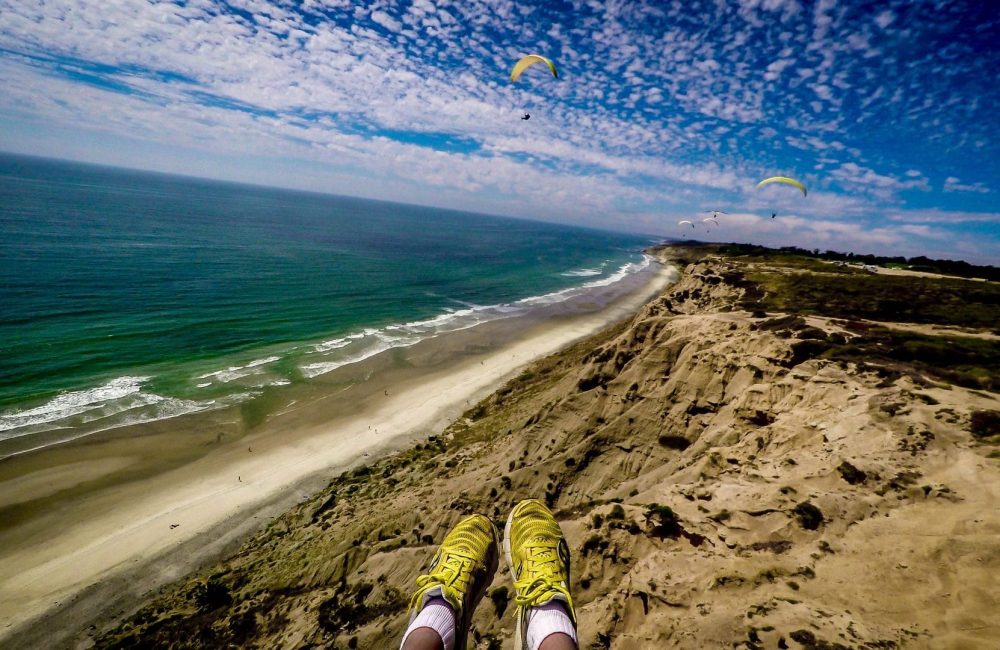 As the name implies, you need to be in an area with quite some sand to do sandboarding. So either think of dunes or a desert area, like the Atlantis Dunes in Africa or the desert near Huacachina in Peru. With sandboarding, you slide down or across a sand dune. The pros do that standing up, first timers will opt for sitting or lying down on the board. There's skill in sandboarding. There's even international competitions for it. But as a touristy activity, it's fairly simple. You get taken to the top of a sand dune, get asked to lie down and push yourself over the edge and then hold on for dear life. If you're a screamer, definitely take something to cover your mouth to prevent you from eating sand.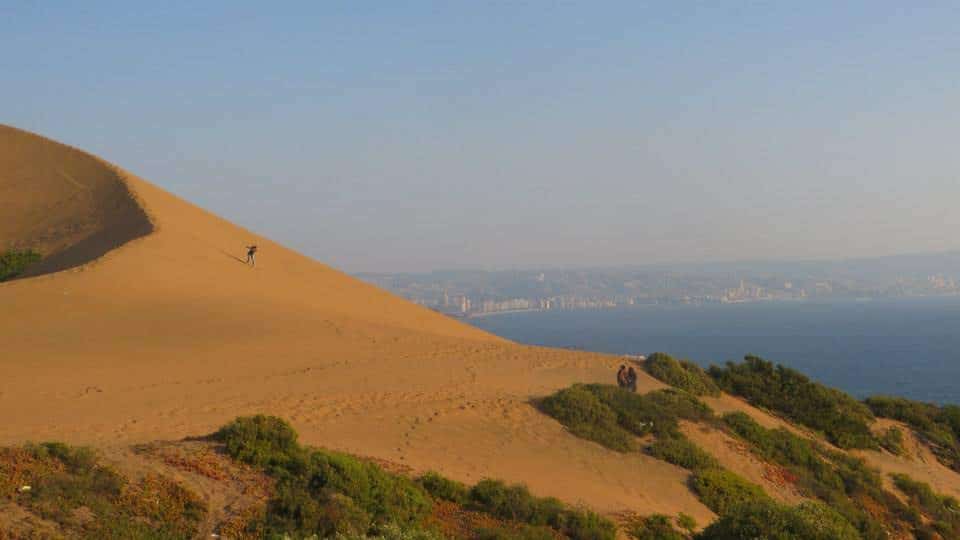 Volcano boarding is not for the faint-hearted. You can compare it to sandboarding actually, but a little bit more risky as falling means you fall into ashes and tiny rocks instead of sand. One of the places to do it, is at the Cerro Negro volcano near León in Nicaragua. You carry your board, similar to a snowboard, up the volcano for about an hour. Make sure you wear sunscreen as they take you up the volcano when the sun is still very strong. 
At the top, you change into an orange overall as if you are ready to go to jail, put on your goggles and start questioning why this seemed like a good idea. The volcano is basically a huge pile of ash and tiny rocks. There's no track and while you're told that you can steer by placing your left or right foot out, in the heat of the moment (the experience lasts up to a minute) you have no clue what you're doing. The flatter you lay on your back, the faster you go. Some people go as fast as 95 km/h. Don't forget to keep your mouth shut because swallowing ashes is nobody's taste.
Riding a hot air balloon is something that you can do almost everywhere, but riding a hot air balloon in Cappadocia must surely be the best experience out there. Who hasn't seen the very Instagrammable images of hundreds of balloons flying over beautiful valleys? The activity actually runs daily in Turkey, so there's no right or wrong time to make your way down there. The scariest thing about hot air balloons is the take off, and maybe also the landing. As soon as you're out there, the views are mindblowing and you forget all about your fear of heights. That's also because the ride is so smooth, you don't even realize you're up in the air.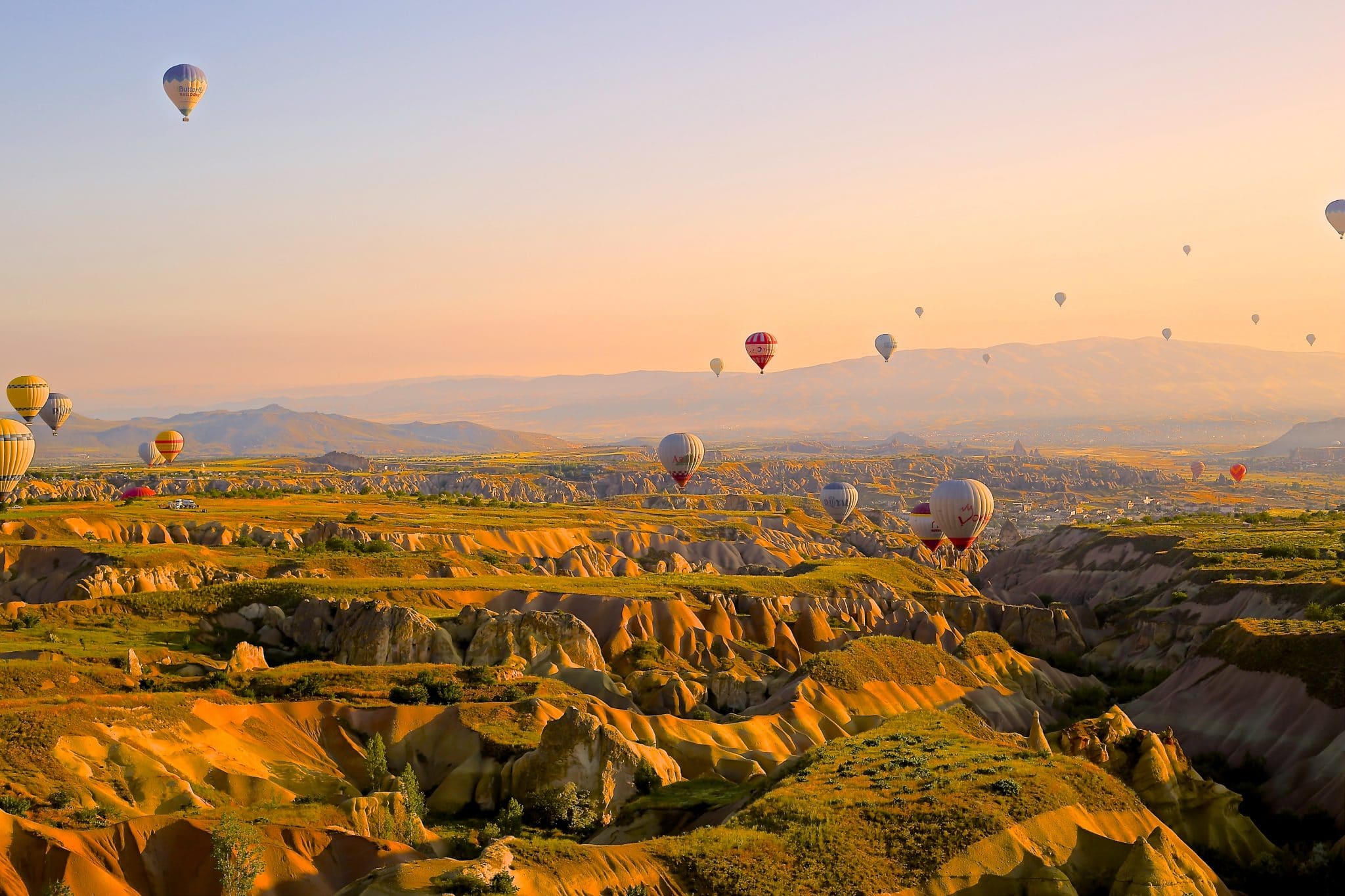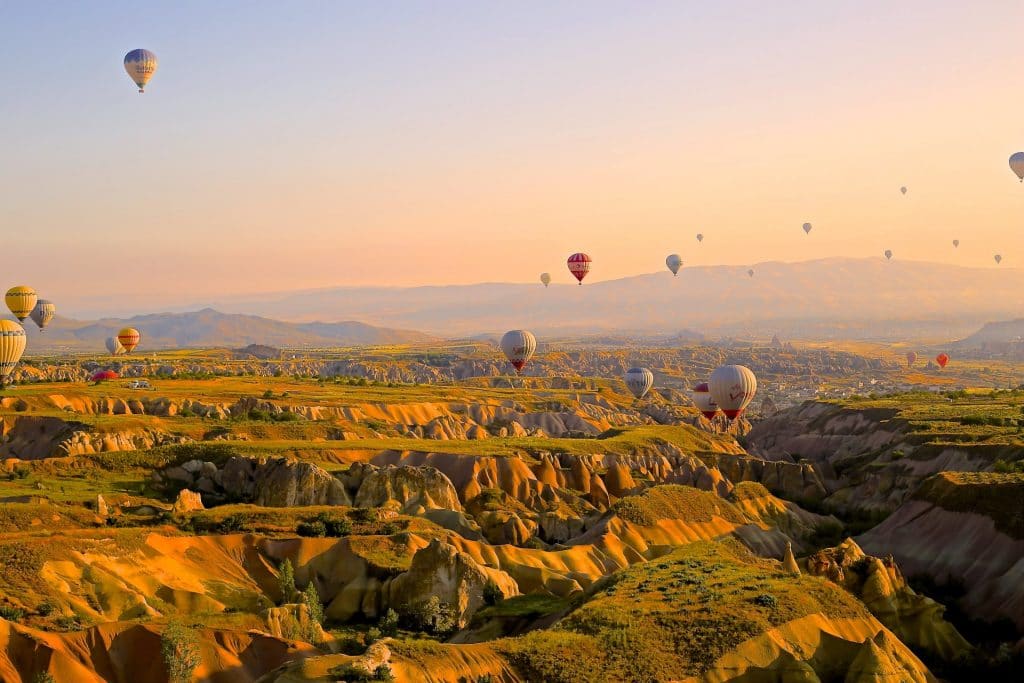 The term whitewater refers to rapids that are formed in a river. There's a strong current that keeps the water moving and due to turbulence the water appears white. The stronger the current, the higher the difficulty level of whitewater rafting. You can go upto level 6, but that level is only meant for true experts. If you go an a whitewater rafting adventure during your travels, you might go up to level 5. Often, when booking the experience, you can choose the level. Keep in mind that level 1 basically equals a nice boat ride, no thrill there. Typically, you join a group of 4 to 8 rafters and a guide in a raft. The guide will always give instructions on when to paddle and in which direction. Depending on the vibe of the group, the guide will either take it easy on you or give you a crazy ass experience where you have no clue how much water you drank and how many spins you took. Awesome place to experience whitewater rafting are La Ceiba in Honduras and the Magpie River in Canada, although there are many, many more places in the world where you can do so.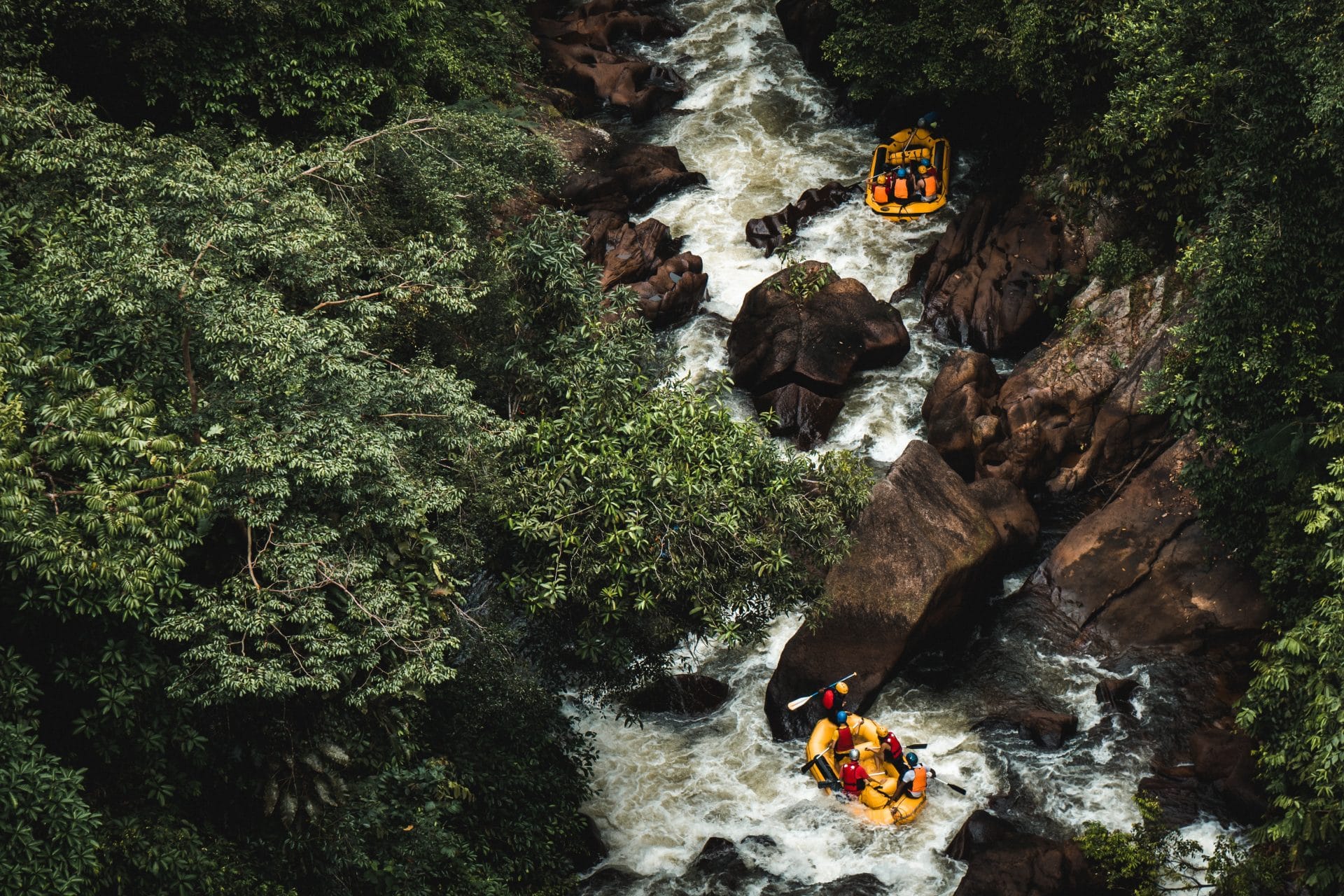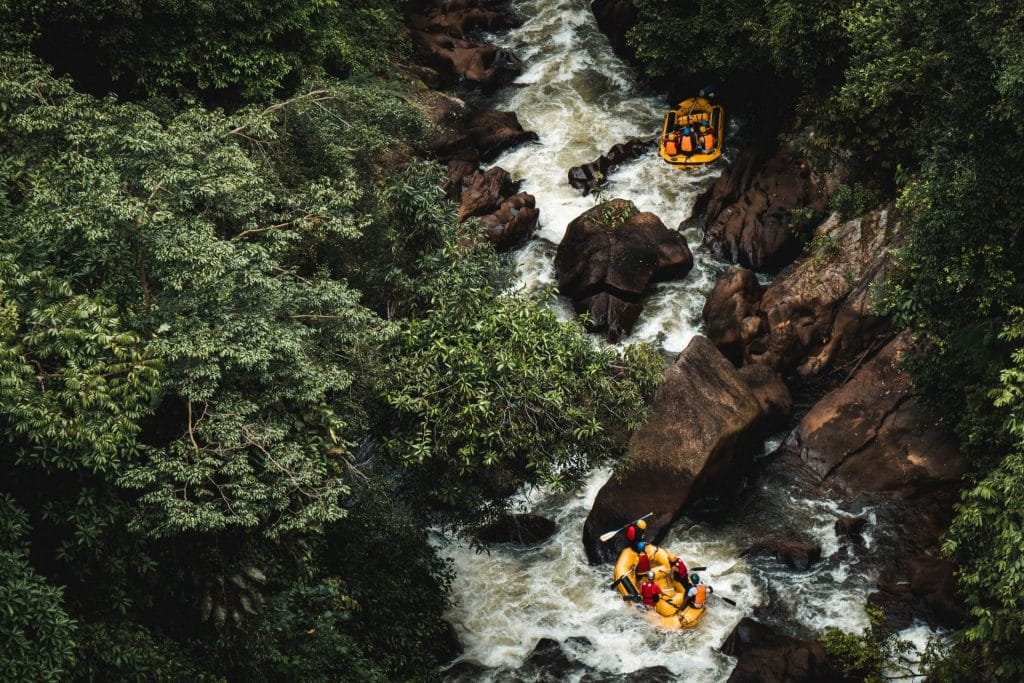 Go-carts are open wheel cars. Some are motorless, others are racing machines. The latter of course being the fun one to explore a city with. In Lisbon for example, you can take a tour of the city with a go-cart. As Lisbon is quite hilly, it's an amazing experience as you race through the streets on high speed. The go-carts may not seem like much from the outside, but once you're in there and accelerate, you understand why you need that helmet. The speed may not actually be Formula 1 speed, but if definitely feels like that since you're so close to the ground and every now and then question the stability of your go-cart. It's quite the the adrenaline rush.
If you're an animal lover, this is an easy one. But having the responsibility of walking a live animal through the countryside, might seem daunting to some. In recent years, walking with an alpace has become a trend. You don't need to travel to Peru to do so, you can probably find an opportunity in your backyard. In The Netherlands for example, it's become a popular outing. People show up at an alpaca farm, get some information on the animals, maybe feed them a bit to get better acquainted and then it's time to put them on a leash and walk them like you would walk a dog. Well, not really… Alpaca's are quite strong: strong willed and physically strong. So taking an alpaca out, will definitely not be a walk in the park but hard work.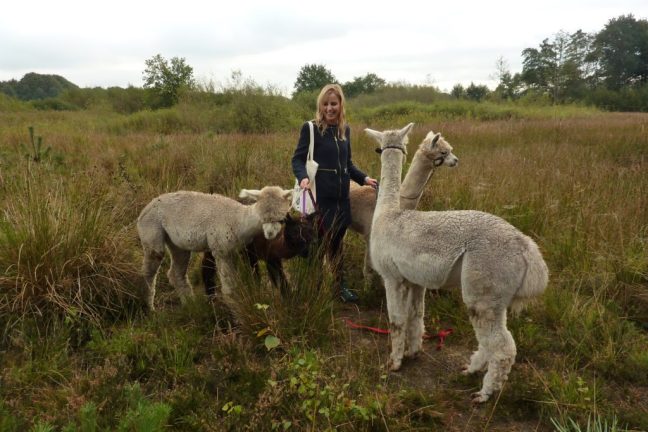 Hope all you adrenaline junkies out there can now add some more pulse-quickening activities to your bucket list!
Want to continue reading? 
Kim is a travel blogger from The Netherlands. She loves to travel slowly, to really get to know a place. Kim often travels solo and every now and then, she takes an alpaca out for a walk or cries her eyes out when her fear of heights kicks in. Follow her on her trips on her travel blog Kim op Reis (in Dutch) and on Instagram.