HOW TO GO PLASTIC-FREE AND MAKE YOUR BATHROOM CABINET SAFE FOR THE PLANET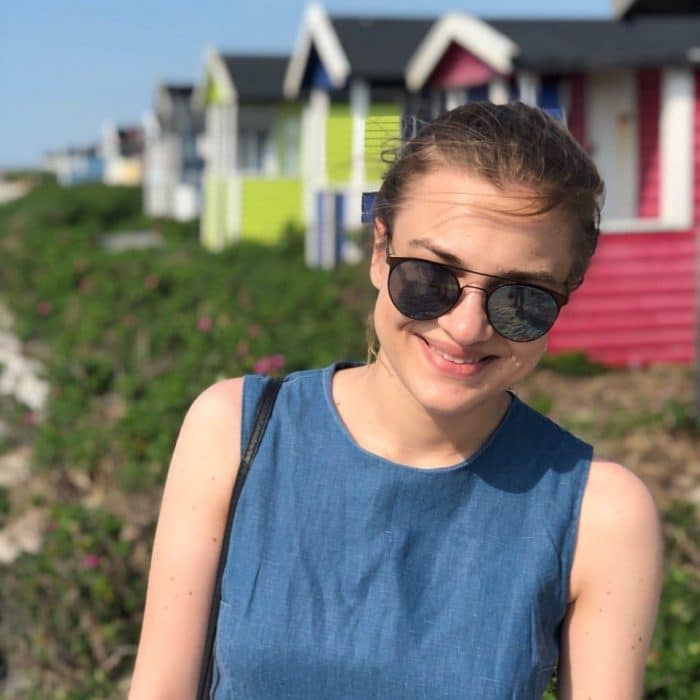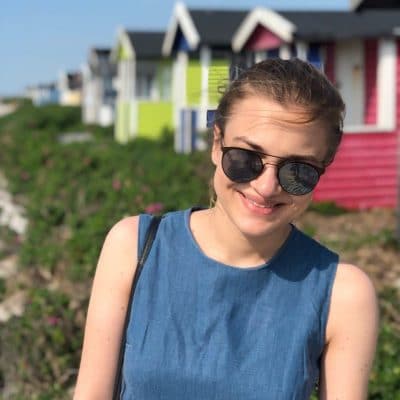 By Elizabeth Read - February 22,2020
The statistics on the amounts of plastic that ends up in landfills, intervenes with marine life in the ocean, and pollutes nature are more than overwhelming. Plastic may seem unavoidable and a zero-waste way of consumption a utopia. Something that we all partake in is the daily hygiene routine. Hygiene and self-care are important, but should our routine harm the environment?
THE STARTING POINT FOR A ZERO WASTE BEAUTY ROUTINE
A significant way to decrease our impact on the planet is to be mindful about the waste we create by following our daily beauty routine and using conventional toiletries mostly made from plastic. We embarked on a journey to reduce the amount of trash in the non-recyclable waste bin. It actually turned out to be not as complicated as seemed at first. Here are some tips we used on how to make the bathroom cabinet less plastic intensive, that include considering the alternatives for single-use products, the plastic containing products, and products in plastic packaging.
STEP 1: ReplaCE single-use plastic products
Cotton rounds are high on the list of non-recyclable items that get thrown out after each time we remove makeup or use a toner. A way to avoid filling up the trash bin with cotton rounds is to switch to reusable makeup removers, that can be washed with the laundry. You're concerned how much effort keeping these make-up pads cleans will mean? Check out this blog post to see how easy it is to keep your reusable make-up pads clean.
STEP 2: SHAVE IT OFF THE NATURAL WAY
STEP 3: BRUSH YOUR TEETH WITHOUT PLASTIC
The usual plastic toothbrushes share the razors' fate, being almost impossible to recycle. Opting for a biodegradable bamboo brush and natural toothpaste makes a big difference for how environmentally friendly your beauty habits are when you consider that around 3.5 billion toothbrushes go over the counter every single year. 
STEP 4 (this one is for you girls!): CHOOSE PLASTIC-FREE FEMALE HYGIENE PRODUCTS
Female hygiene is one area that we cannot avoid. The conventional sanitary napkins, tampons and applicators are non-recyclable and take centuries to biodegrade, both the packaging and the product itself containing plastic, harmful chemicals, fragrance, and bleach. On average, every woman on this planet uses 11,000 tampons over the course of her life – which means there is a huge potential to reduce your environmental footprint by switching to plastic-free alternatives! 
Thankfully, we aren't forced to resort to single-use plastic-containing products anymore and zero-waste alternatives are now available. One of them is a reusable menstrual cup, made from medical silicone, safe for the body and the planet, while also being economical – no need to repurchase tampons and pads every month. 
Reusable and plastic-free pads are a great option for daily hygiene, being an eco-friendly, super soft and durable alternative to pantyliners, that can also provide extra protection on the days of a heavier flow, being secured in place by clips.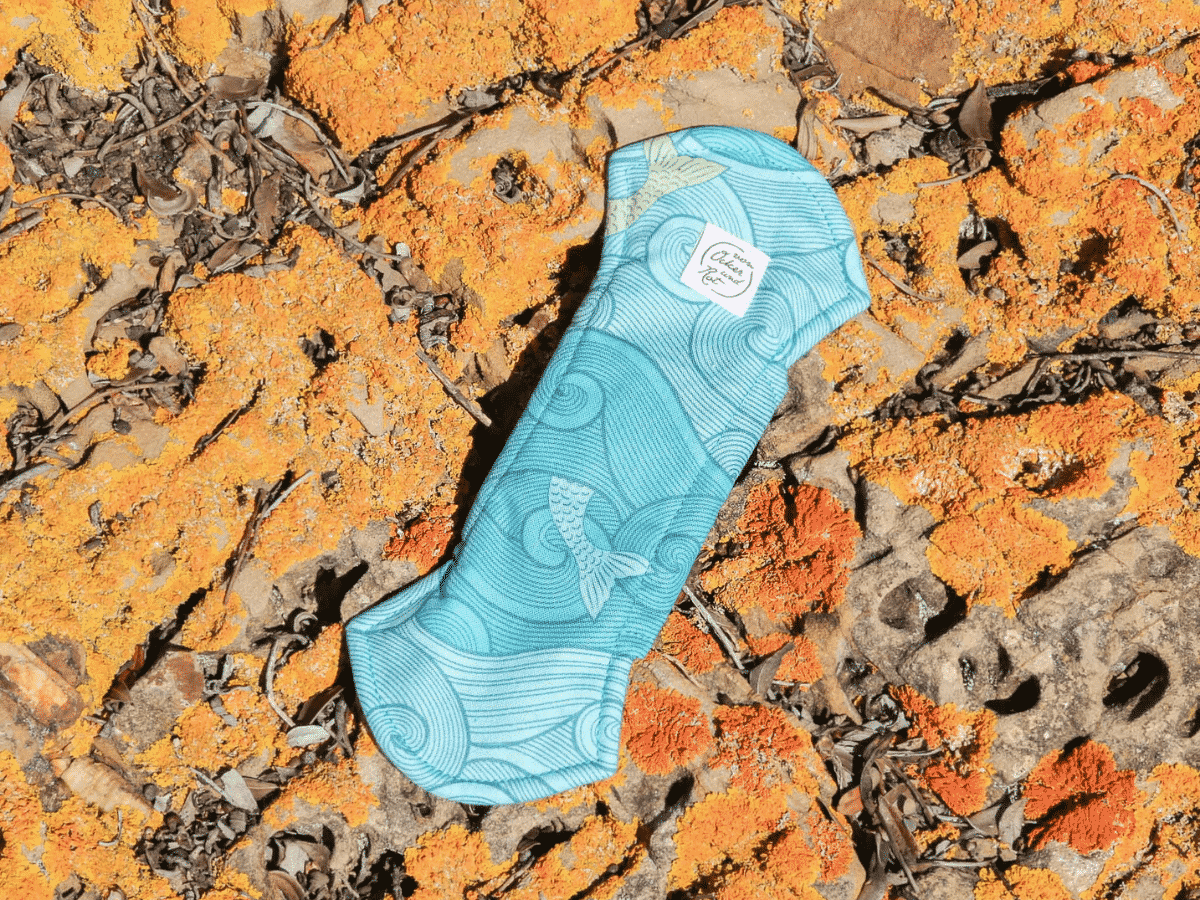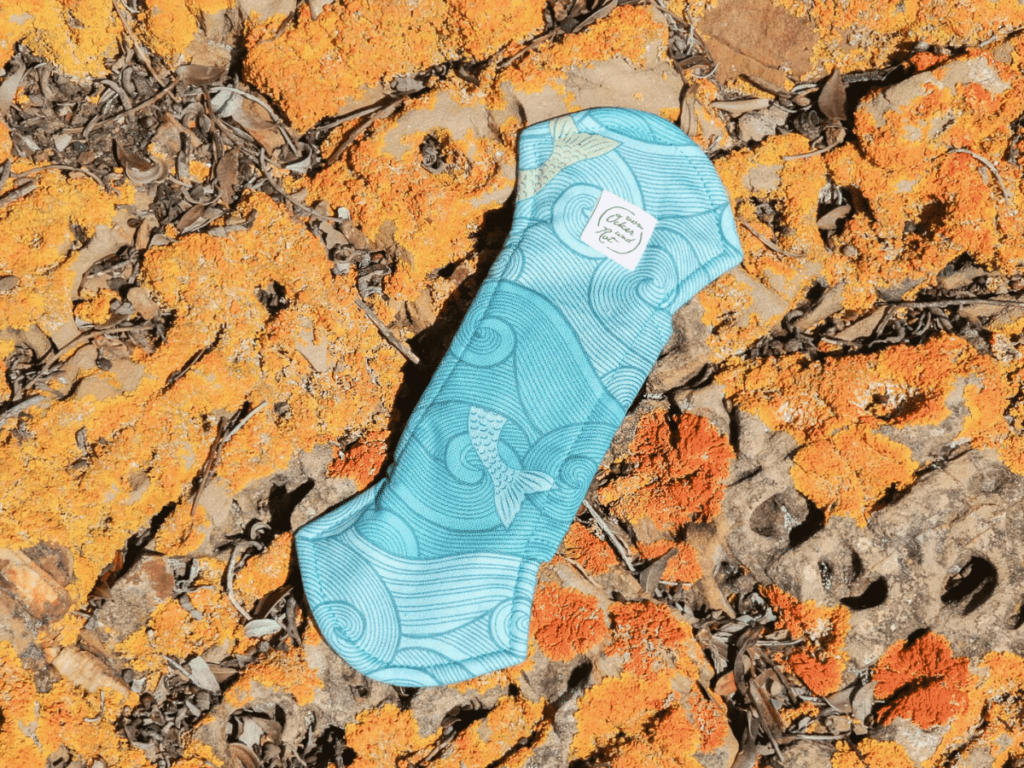 STEP 5: OPT FOR PLASTIC-FREE PACKAGING
Thankfully, more and more brands are turning to packaging that doesn't contain plastic. The trick here is just to pay attention. You may need to look a bit further than the shelves of a local supermarket, but these products exist! Soap can be found in cardboard packaging, not wrapped in plastic, toothpaste can be in metal tubes or glass jars. Shampoos and conditioner in liquid form and in plastic bottles is something I (for now) find personally difficult to replace, however, there are plenty of options for solid shampoos available that are worth considering. In the worst case – recycle! One other must-have for our plastic-free bathroom cabinet is a natural deodorant in plastic-free packaging. What can be better that keeping yourself smelling fresh, while not polluting either your body (we've all read about the nasty stuff in conventional deodorants) or the planet? 
When it comes to keeping your skin hydrated, natural body butters in plastic-free packaging are a great alternative to conventional skincare products. Our All Natural Body Butters with Grapefruit & Almond (for normal and combination skin) and with Coconut & Argan (for normal, dry and very dry skin) come in a tin made from 56% recycled aluminium and are also completely free from preservatives, perfume and microplastics! 
The famous "3Rs" of "reduce, reuse, recycle" of the waste hierarchy have the "reuse" on the first place for a reason, so another tip would be to think what you actually can't live without. We're not urging to spend half your paycheck on replacing all the plastic-containing products in your bathroom at once, but rather giving food for thought. Even though most of us are set in our ways, there's always room for slow changes one step at a time. The products we present in this plastic-free guide are also chosen based on the premise that their price is not much higher than a conventional alternative – switching to environmentally-friendly alternatives doesn't have to cost a fortune!
Want to continue reading?
Hi there! I'm Elizabeth (you can call me Lisa). I'm half British, half Russian and interested in natural cosmetics ever since I was a teenager. I used conventional cosmetics for years until I realised how they were actually harming my skin rather than nourishing it, so I dumped all my beauty products at that time and started my search for natural alternatives!