Sale!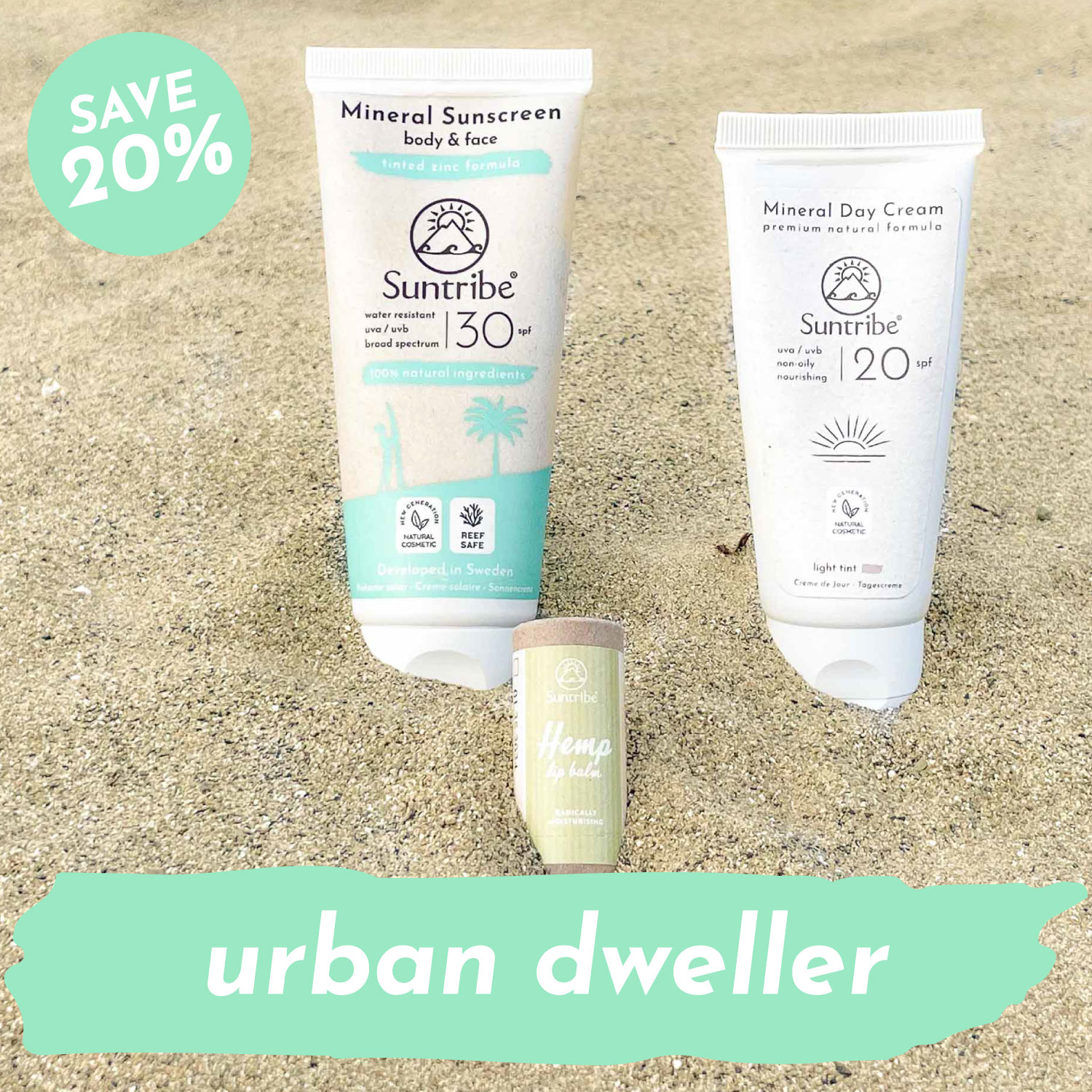 Our most basic starter pack for all the city dwellers out there. Mineral body sunscreen, hemp lip balm for on the go radical moisture and an essential daily SPF for the face. The ideal solution for staying safe in the concrete jungle!
100% satisfaction guarantee
We have a 100% money back guarantee! Don't like the products you received? No matter the reason, we'll refund your money. It's as simple as that!
Other customers also bought
these:
"Look to skincare brand Suntribe, which has a mission to save our oceans — and our skin."

The best plastic-free beauty brands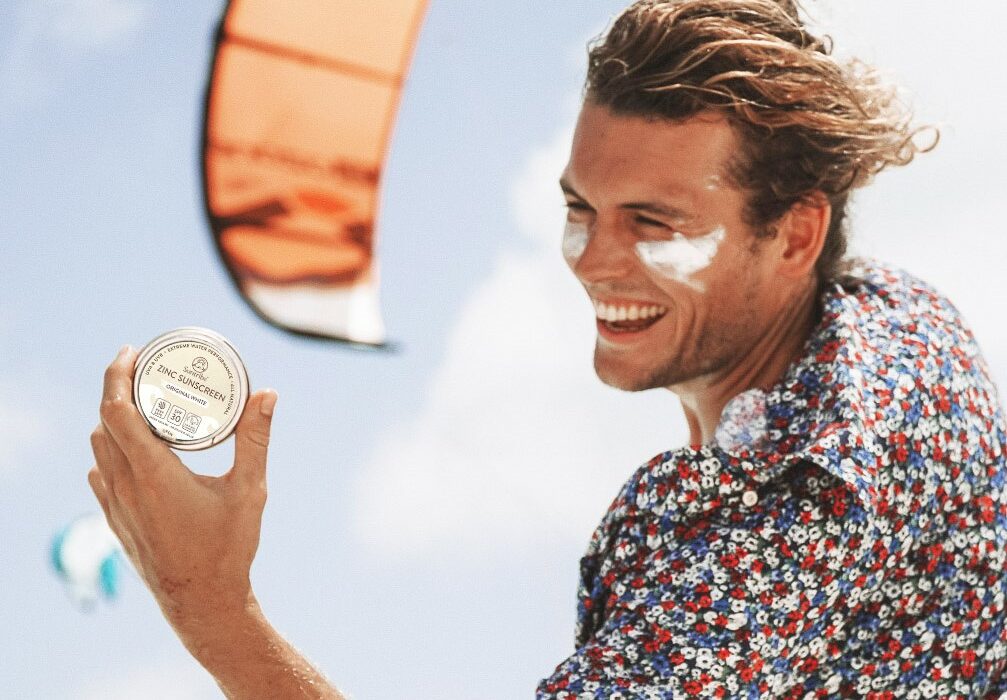 Our warehouse is located in Germany, which allows for fast world wide shipping. When placing an order before 12pm we are usually able to ship out your order the same afternoon and at the latest the day after. Here are the shipping times you can usually expect: Central, Northern and Southern Europe: 1-7 working days. Eastern Europe: 3-7 working days. USA: 3-7 working days. Australia: 4-8 working days. Asia: 6-14 working days. South America: 8-12 working days. Africa: 8-12 working days.
Yes! All Suntribe sunscreens have the necessary cosmetics certifications and are certified at independent laboratories to verify their claims, such as SPF factor and broad spectrum protection (UVB / UVA) capabilities. You can find out more about our certifications >here<
A shocking 63% of ingredients found in conventional sunscreens are considered to be toxic for marine ecosystems, human health or both. Therefore we only use Non-Nano Zinc Oxide in our sunscreens, and all other ingredients are also 100% natural and scientifically validated to be safe for coral reefs, marine wildlife and human health. You can read more about our philosophy and ingredients >here<
You can order from anywhere on planet earth, shipping always costs € 4.99 / SEK 49 / £ 4.99, depending on the country that you are based in. Shipping is free for all orders over € 45 / 450 SEK / £ 45.
We want you to be 120% happy, and therefore have a full refund policy within 30 days after you have received your order. It doesn't matter if the product has been opened – please give it a full test at the beach or climb Mount Everest with it before you decide. If you're unhappy with the products after having tested them, we will offer you a suitable solution, for example a free replacement or a money refund.  If you would like to return your product just contact us and we'll get back to you in a jiffy with a suggested solution!
Yes! What many do not know is that the difference in protection between SPF 30 and SPF 50 is only 1%. SPF 30 protects against 97% of sunburn rays, while SPF 50 protects against 98%. SPF 50 sunscreens can therefore mislead people into thinking they are more protected than they actually are. SPF 50 also requires the use of UV filters that are not as safe as Non-Nano Zinc Oxide, the only UV filter we use. For this reason we never go above SPF 30.
You can find out more about this topic in this blog article: Why SPF 30 is the New SPF 50
Didn't find what you were looking for yet?