WHY SEVEN DESTINATIONS WORLDWIDE BANNED TOXIC SUNSCREEN CHEMICALS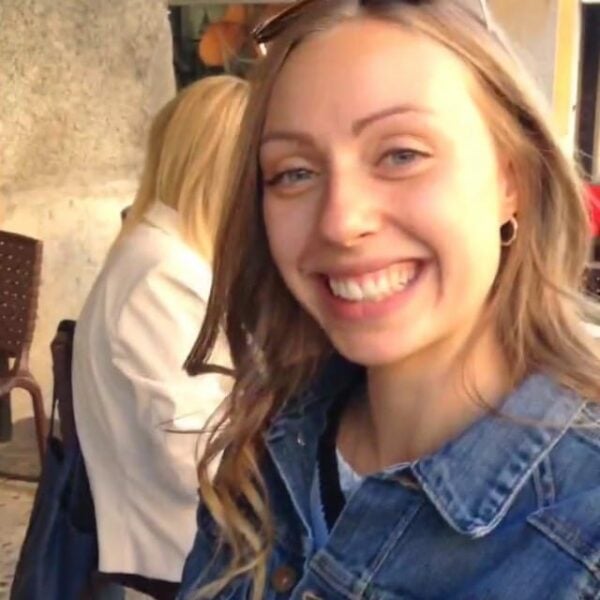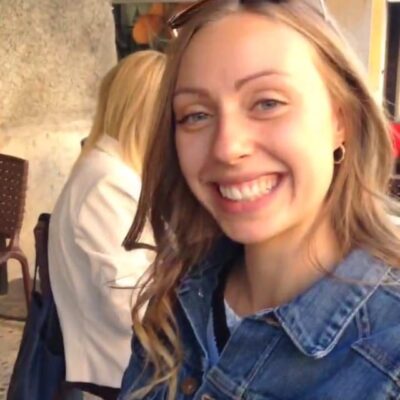 By Hanna Oltmanns - November 01, 2021
Approximately 60% of coral reefs are currently threatened by several impacts, including chemicals found in cosmetic sun products. Therefore seven places all over the world have so far taken regulatory action by banning toxic sunscreen ingredients on their ground.
Hawaii, another state in the US, has voted to ban the sale of sun protection products that contain reef damaging chemicals. As Hawaii's representative Chris Lee stated: "In my lifetime, our planet has lost about half its coral reefs. We've got to take action to make sure we can protect the other half as best we can".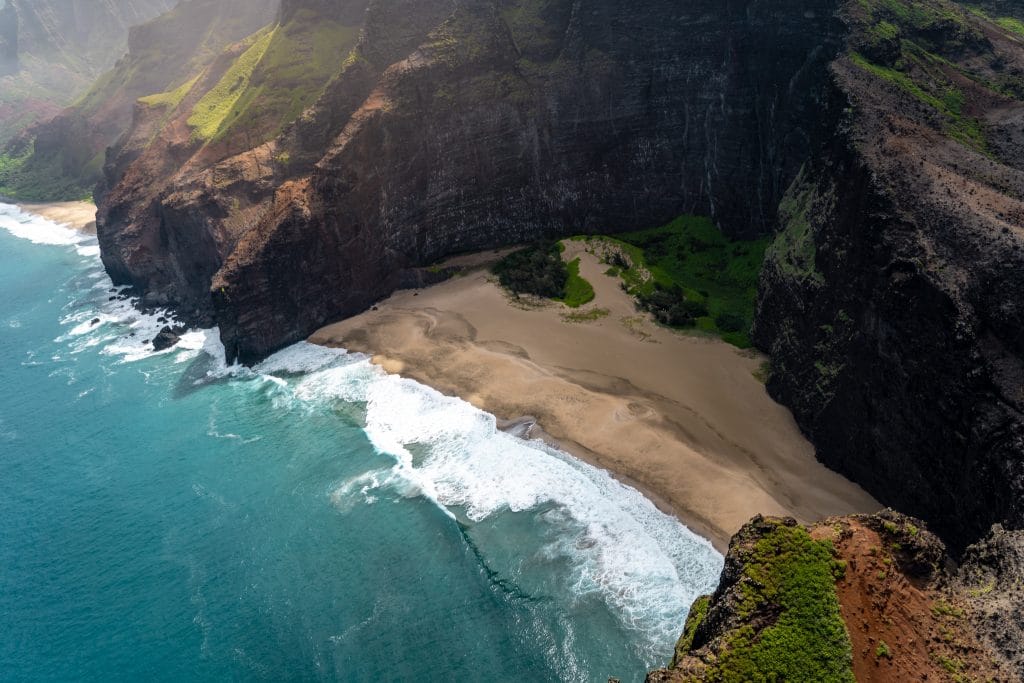 The same hope of putting pressure on sunscreen manufacturers to produce mineral sunscreens motivated Key West, a U.S. island, to enact a non-biodegradable sunscreen ban on its businesses. Mayor, Teri Johnston takes the ban very serious, stating: "There are thousands of sunscreens out there, and we have one reef. We have an opportunity to do one small thing to protect that. I believe it's our obligation".
After Scientists conducted research on the effects of Oxybenzone and Octinoxate on reefs, the island of Bonaire, an island municipality of the Netherlands, also unanimously voted to ban the sale of reef-killing sun protection on its shores by 2021.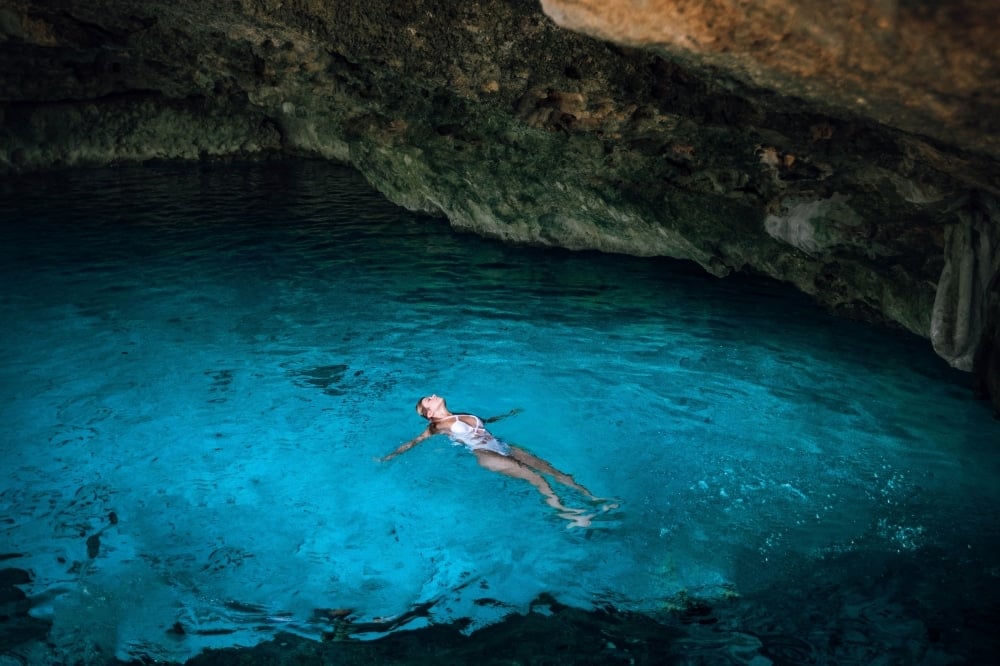 Palau is also set to enact a sunscreen ban. Starting in 2020 businesses could be fined up to 1,000 Dollars for selling non-biodegradable sunscreens. 
ECOTOURISM RESERVES IN MEXICO
Thailand also banned sunscreens with chemicals that damage coral from all of its marine national parks. This is the latest attempt by the Tai government to protect its coral reefs from the tourism industry.  
Why Did These Regions Ban Certain Sunscreen Ingredients?
The first suspicion that sunscreen might be bad for coral reefs and valuable ecosystem environments came about in the early 2000s when researchers in different parts of the world revealed that commonly used UV filters cause various species of coral to bleach. 
By now, many different studies are providing serious evidence that especially Oxybenzone and Octinoxate threaten the health of corals and other marine life in several ways. A study in 2016, led by the U.S. National Centers for Coastal Ocean Science (NOAA) shows four major effects of the toxic chemical Oxybenzone, also called BP-3, on early developing corals. The sunscreen component enters the ocean through wastewater and directly from swimmers wearing sun protection. Increased susceptibility to bleaching, DNA damage, abnormal skeleton growth, and gross deformities of baby corals were confirmed through this study.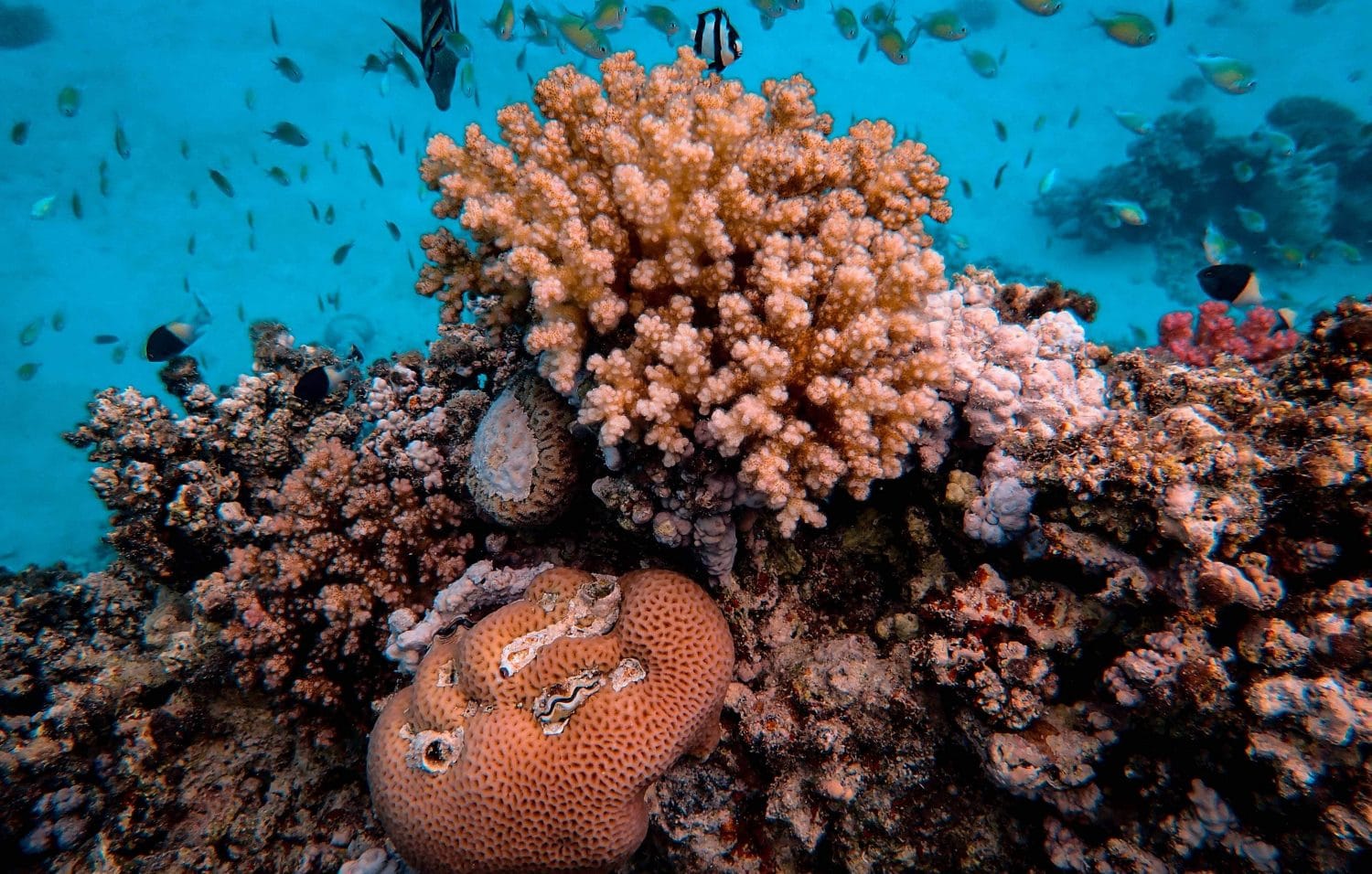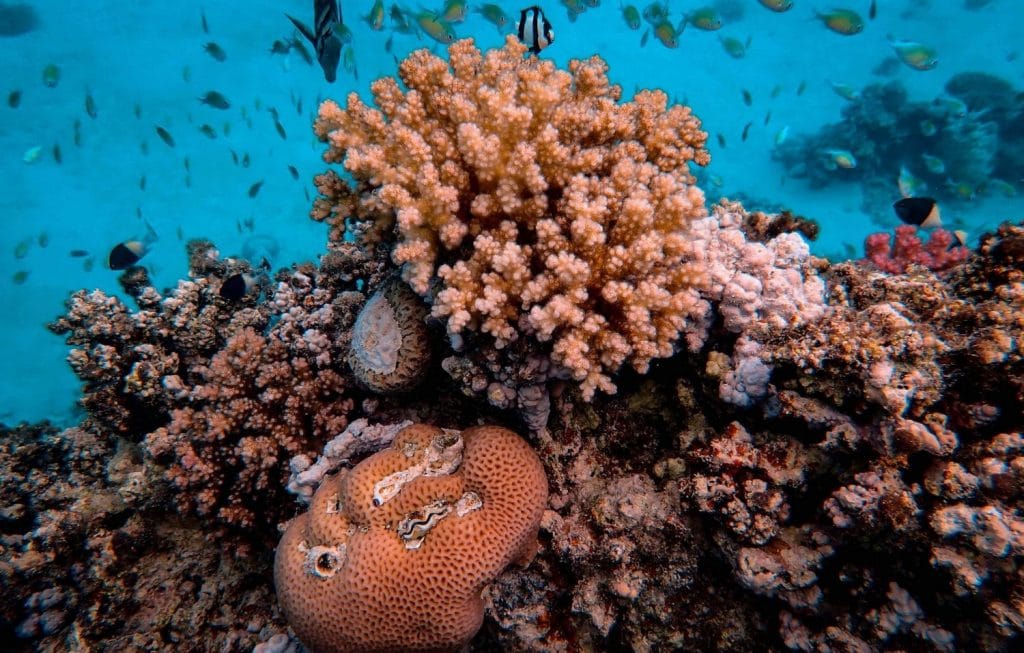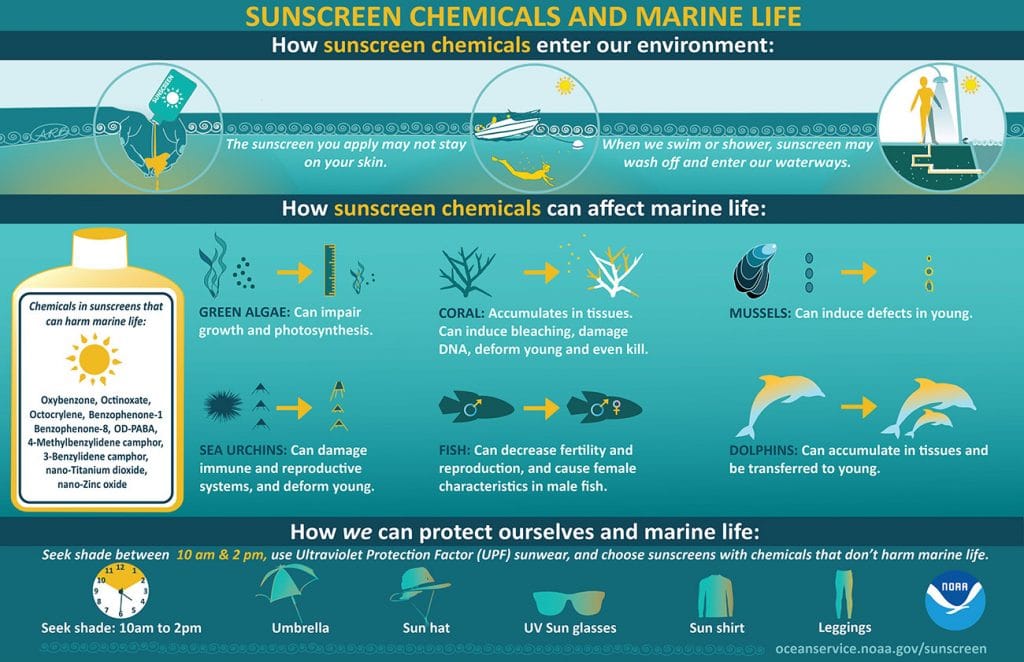 How Big is The Problem of Sunscreens in The Ocean?
According to official data of the UNWTO (World Tourism Organization), it can be estimated that 10% of sunscreen products produced are used in tropical areas with coral reefs. It is evaluated that, on average, about 25% of the sun protection applied to the skin are released in the water over a course of a 20 minutes swim. According to these numbers, it is believed that up to 10% of the world's coral reefs are threatened by sunscreen chemicals. 
The conclusion by the Environmental Health Perspectives states: "Because human use of tropical ecosystems and coral reefs is progressively increasing, we predict that the impact of sun-screens on coral bleaching will grow considerably in the future on a global scale. Actions are therefore needed to stimulate the research of utilization of UV filters that do not threaten the survival of these endangered tropical ecosystems."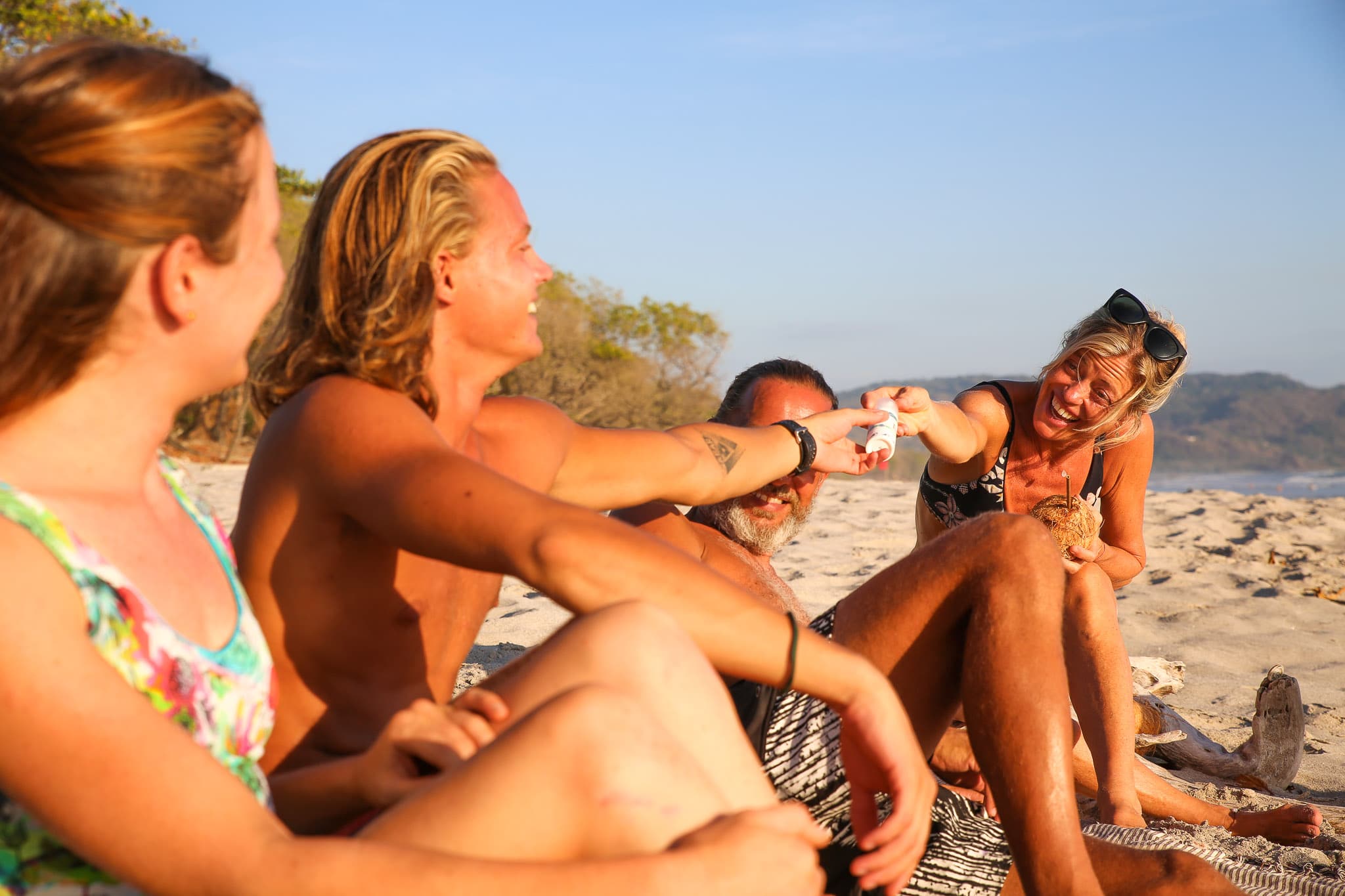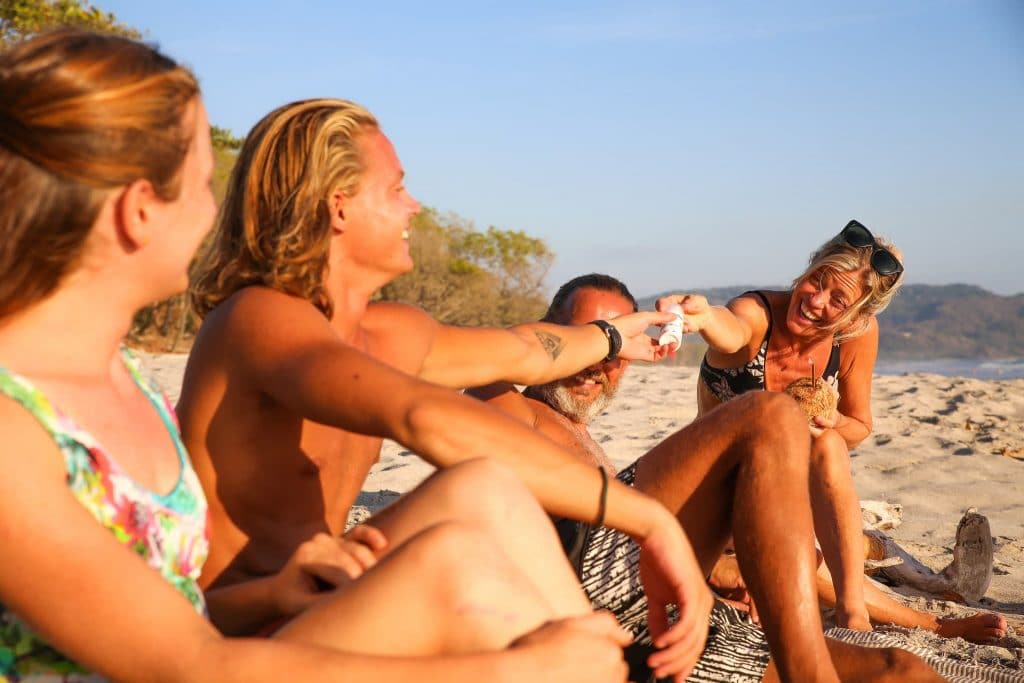 Not only are coral reefs and ecosystems harmed by chemical components in sunscreen, but studies by the FDA (U.S. Food and Drug Administration) for example, have shown that also human health is endangered by common chemical UV filters. Scientists discovered that chemical UV filters penetrate the user's skin and enter a person's bloodstream at high concentrations.
Which UV Filters Are Safe to Use For And Your Family?
We need to distinguish between two different kinds of UV filters. There are chemical filters and mineral also called physical filters. Chemical filters are Oxybenzone and Octinoxate, they absorb UV rays from underneath your skin by functioning like a sponge. Mineral or physical filters are Zinc Oxide and Titanium Dioxide. They deflect the UV rays by sitting on top of your skin, working as a protective coat or mirror.
What we know from the research and studies we have today is that the only safe UV filters for coral reefs and human health to use is Non-Nano Zinc Oxide or Non-Nano Titanium Dioxide. By choosing a mineral sunscreen with either of those two UV filters you are choosing a product that is safe for you and nature!
Hej, I'm Hanna. I love the outdoors and I am the first one to enjoy every beam of sunshine possible. Through traveling several countries over the past few years, I have become more and more aware of the great need for sustainability in every aspect of our daily life. Through working with Suntribe I am joining the movement of sustainable production of organic cosmetic and help to raise awareness about the issue of harmful chemicals in personal care products for humans and nature alike.