Interviewing Suntribe ambassador
Anne-Cécile LA COSTE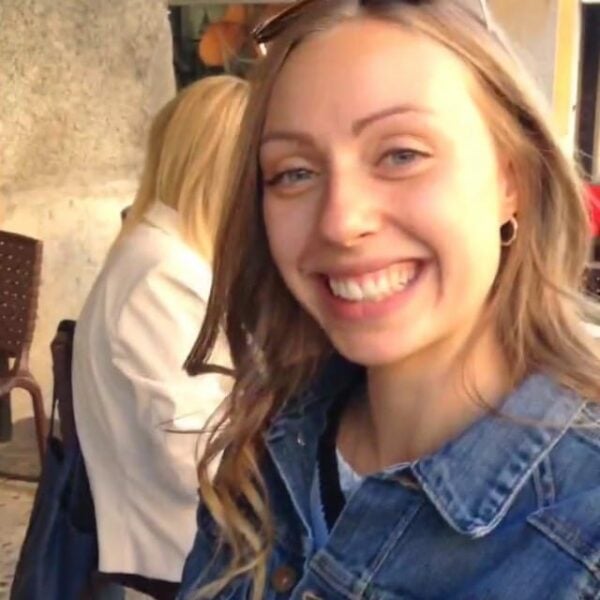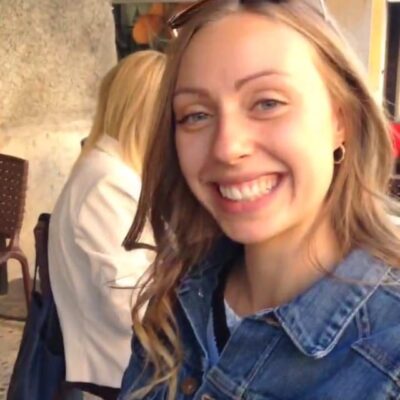 By Hanna Oltmanns - October 6, 2021
We are very proud to have Anne-Cécile La Coste as a part of our ambassador team! She is bodyboarding world champion and national champion for France and meeting her in person is always a very cheerful occasion. Since we would love you to meet our ambassadors as well, we have interviewed her for our blog. We hope you will enjoy reading the interview as much as we enjoyed chatting with her over some café au lait and quiche in Capbreton, France!
1) Why did you start bodyboarding? What is your most memorable bodyboarding experience from the early days of when you started doing the sport?
I grew up in front of the ocean and that's why I started to bodyboard.
My parents were ocean lovers and I spent most of my childhood swimming in the waves with my brother. I have always wanted to surf but my dad didn't have enough money to buy us a surfboard. He offered us a boogie from the supermarket and my brother and I would ride to the shore break!! It was so fun, and I never lost my passion for this sport!
My most memorable experience: It was at the end of a school day, I decided to go to the beach to surf with my brother and a friend. We were so excited and hopped on our scooters to go to the beach. At this time the iPhone didn't exist so we couldn't look up the forecast. It was always like an expedition, "What are we going to find when we arrive?" It was a beautiful way to end the day. No one was in or out of the water. It was perfect, just for us. That day the waves measured about 1.50 meters; it was incredible.
At this time with all the road to do to arrive and having spent my day enclosed in my classroom! I just wanted to be in the water. The light was so beautiful, the water was cold and felt so pure, and I started to take my first wave.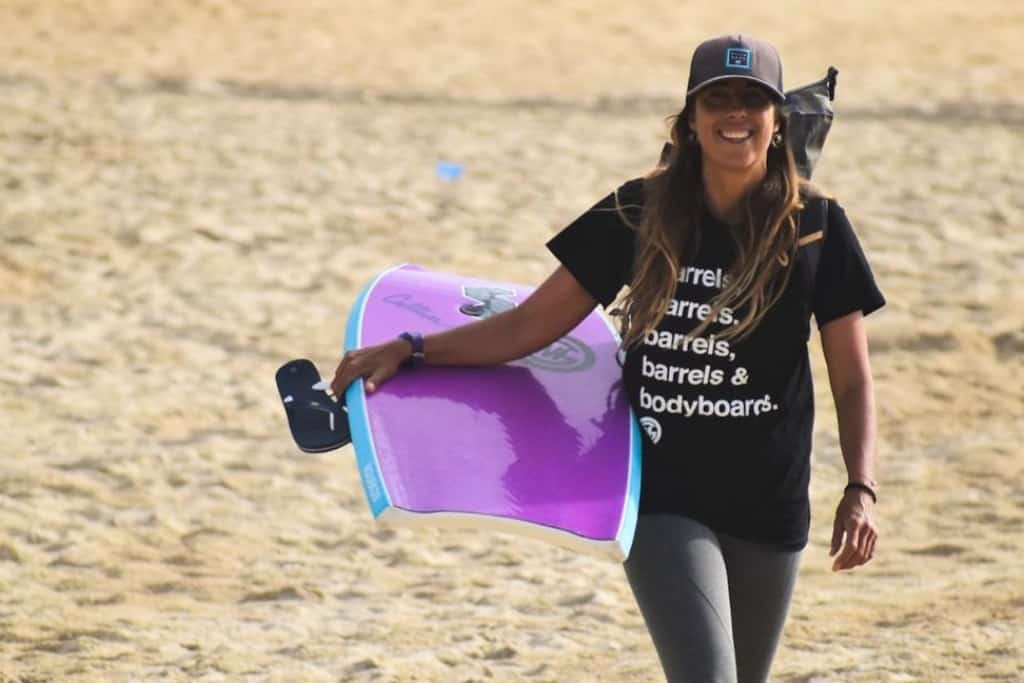 It had the shape of a long bar, but I was just excited to ride it out. When I dropped the wave, I just waited for the lip to cover me. For the first time I stood on my board and opened my eyes. What I felt and saw at that moment was one of the best feeling I ever felt in my life! I was inside a barrel, the sound was incredible and wow, the feeling was so intense but beautiful at the same time. 
After two seconds the wave exploded and so did I with excitement. When I came up to the surface, I screamed to my brother and my friend, "Oh my god, this is so crazy and beautiful – it's so good!". I remember them saying, "Take the waves, take it even if it's closing! Take it and enter inside!!! And open your eyes, it's magic!". 
It was the first time for us to experiment barreling! I felt like I was entering in a closed room. It was truly one of the best feelings ever. The light of the sunset was reflecting through the wall of the wave. When I arrived back to my house I smiled throughout the night even until the next day. My eyes were red from the sun and my hair was salty from the ocean.
2) You are a multiple bodyboarding champion, WOW! What is it that makes body surfing more special to you than regular surfing? How does it feel to ride the perfect wave?
What I like the most about Bodyboarding is the contact with the wave. You are not standing up, you are on the wave; it is as if you are one with the waves.
The perspective of the wave is amazing too. You are on the surface and start to go with the head first, the adrenaline is one of the most amazing feelings. Riding a perfect wave is like flying. You have velocity and feel the air on your face, you feel like you are flying, feel free, you feel connected with God. It's just you and the wave and it feels like your soul is dancing in the arms of the creator.
3) What is it that you love about the ocean the most?
I love everything about the ocean.
I love the color; those degrees of blue and green are magical.
I love the smell of water and the air which can change with the bottom, sand or coral. 
I love the ambience you feel, the power of the ocean. It can be so quiet, calm, kind, and sweet. 
I love refreshing my soul in the ocean. 
I love sharing the waves with the ocean. It's like every wave is a gift and for that you have to respect it because it is an immense place of gifts and blessings.
How Poetic, that's a beautiful way to put it.

4) Do you have a favorite competition memory?
One of my favorite memories of competing was the ISA world championship in Chile. It was so crazy to win the title; it was such an amazing moment after all the hard work and the sacrifice.
I had to mentally fight the doubts, and the tears. The encouragement and support that I received helped me win and let me tell you it was a marvelous feeling filled with beautiful emotions. I will never forget that powerful time in my life. It was a big accomplishment and a part of my life I will never forget. Being able to share this experience today with all my family, friends, and people around me is truly a gift of life.
5) You talk openly about your faith in Jesus. Can you tell us how you came to believe in God?
I grew up in a beautiful town with scenic places, in a loving family with supportive parents, and completely full of love and benevolence. I never felt as if anything was missing but I only had one question in my heart. Who made that? Who gave me that? Who is so good to give me this life?
I had never heard about God, but I was thinking "There sure is something in control of that, a powerful thing, a beautiful thing.". When I was living through troubles and battles, I was never angry with this "power", "god" or whatever it is. I was just feeling so sad that I could not be next to him or to have the answers to questions like: "Why do these things happens?", Why am I so sad? Why do I feel so bad, so alone. Why do you permit this, why it is like this?".
I started to search and listen to the voice inside my heart.
I meet God in different things, people, music, surf sessions, and through discussions. In fact in the Bible it says, "God speaks in one way or two ways, but no one perceived him.". That means that God is everywhere, but we don't pay attention to him a lot of times. I was traveling around the world and through nature, certain places touched my heart deeper than before. I was meeting people that were so kind, beautiful, lovely, and generous. They treated me as if we were family. They were so different from each other but we all had the same faith.
God said to my heart "If you search me you will find me." I decided to follow him. I found him in my heart, speaking deeply, and intimately with him while reading the Bible. I was living something different, for the first time the word of the Bible appeared and touched me deeply. I know in my heart through his actions my heart could be transformed. I found true love, the real love, unconditional love from Jesus himself who gave his life for me. I am grateful that I can walk in his light and the way he has opened the world. My life is a living testimony of who HE is.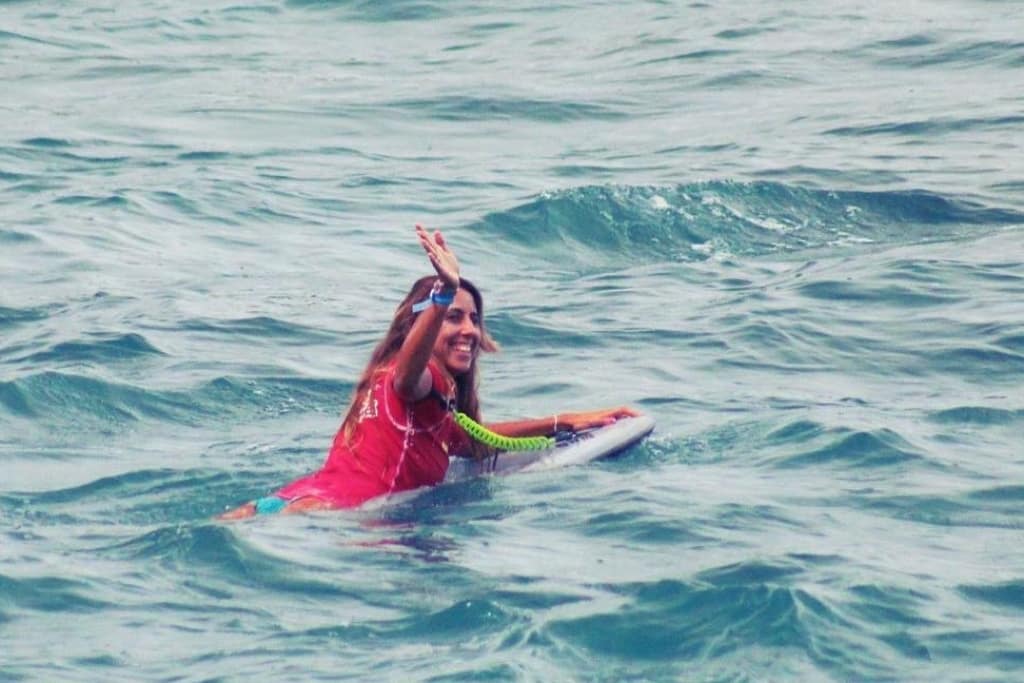 6) You are now a surf AND bodyboard teacher, what advice do you give your students the most often?
I say most of the time: Don't go too fast. Go with the flow.
Observe the ocean and the waves as much as the surfers who are surfing them. Respect the others, share, leave your ego on the beach. Observe how this place works and analyze. To be a good surfer is to be a good observer because you are playing in an environment hard to understand and it is always changing (I think that is why we are all so addicted to surfing because each time we go to surf it is always a different surprise).
Be thankful and respect the ocean and remember to have fun and live the moment. Surfing is not just making a move or aerial, surfing is not easy and it's about perseverance and patience. Sometimes you make it sometimes you don't but try again and you will catch what you are waiting and fighting for.
7) You wrote a book about your life. We definitely want to read it! Can you tell us how it came ABOUT that you wrote your own biography?
I am happy you want to read my autobiography book. It's not only about my life but – one of the best parts – full of my intense passion for surfing. A friend of mine told me, "Anne you have many things to share with people, grab a pen and start writing it down. I want to write a book about you.". I started to think about that, and God put a fire in my heart and said go after what makes your soul ignite with your inner fire. I think many of us should write a book to share our life's purpose of love. I am sure all your testimonies can help somebody.
To share what we go through can give courage to others. The lessons that we learn are ones that I hope to teach some day through self-love and the love that God has brought to my life. It's good to share the good moments as well as the bad because we never know the positive impact we can bring to others. God has inspired me with this advice to support you and bring happiness to the world. When you walk into God's happiness it is like waking up in your destiny, like a revelation. I know that the grace of God in my life can be an impact on others' lives as well. I just want to share it in a purpose of love.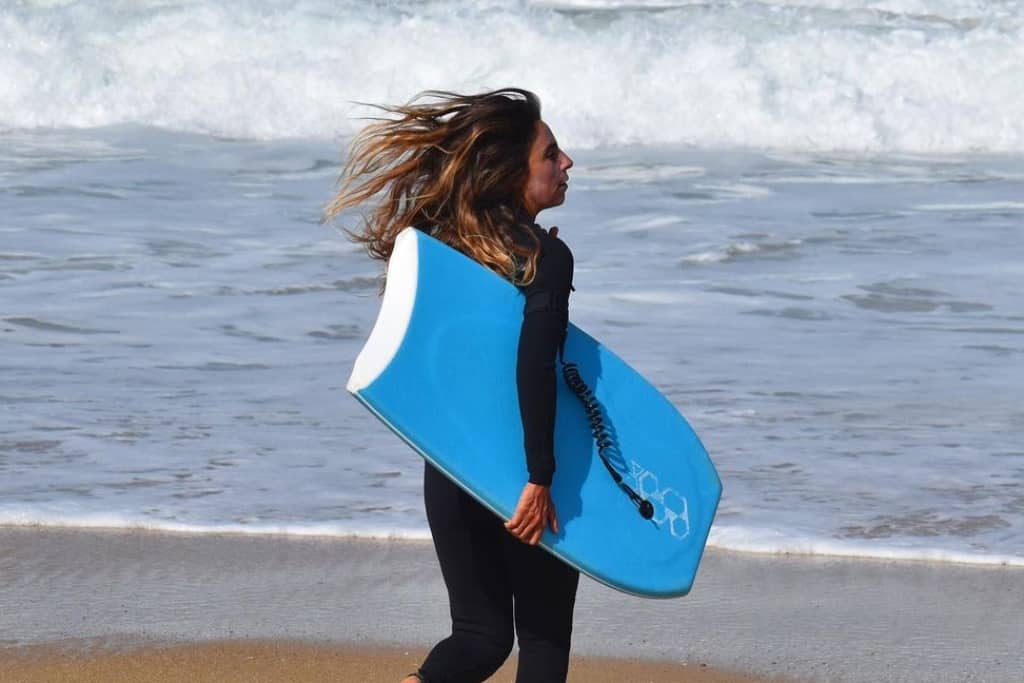 8) What was your greatest body boarding adventure so far?
I am always reminded of some many beautiful adventures that have led to heartfelt journeys. For the past 20 years, I have been traveling and I always wanted to keep on exploring more.
I remember traveling through Mexico with a car my boyfriend and I had bought in a small town. We drove for 4 months passing through the army with their big machine guns between Michoacán and Baja de la Cruz. Just to be able to surf barrels every day at every beach. I also remember traveling in a 4×4 between Portugal and Maroc, which lead us to an unknown path with no end and no ocean at the end, ha! Sometimes it was a big surprise to catch wonderful waves with nobody else in the water, sometimes not!! 😉 
I remember spending one week in a local house in the Center in the Medina in Marackech. We lived exactly like the local people, a large family all together on one big sofa. A total of twelve people young and older ones. We shared the same meal on the same plate every day, it was truly so memorable. 
The Cook islands were perfect for surfing the reef all day long and it was only me and my friends on the island.
In Indonesia, I will never forget how gratifying those conversation were despite language barriers. In western Australia the flies crashed straight into my eyes and mouth while crushing on the beach. There were killer sharks, whales, dolphins, turtles and many more sea creatures. The reef felt so scary because of what was living below you and your board! At times I felt so small and vulnerable there, but my passion always gave me the strength to catch more waves.
I remember Réunion island the only place I really wanted to live before the shark crises started. I hold this island close to my heart with my sweet friends. My island full of love – this island is a crossbreeding of lot of wonderful cultures. I remember Costa Rica, the trip which changed my life, where I met the most beautiful wave in all of the world. The people are always happy and living a Pura Vida lifestyle! Woo, I can't tell you all about my life!!?? Do you have time…?!! 🙂 
We always have time for more of your stories Anne-Cécile!

9) FOR your competitions you traveled all over the world. What was your most memorable experience from getting to know different cultures?
Being able to experience all these adventures and share it with people who I will always hold close to my heart. I have many memories from my cultural meet ups during my career of bodyboard competing. I have always met beautiful people who offered me a place to stay, food,
but most importantly love. 
I have experienced generosity and unconditional love during my travels and know I can have family near and far from my home in France. And they have home and family too here in France!! It's like the family keeps getting bigger and bigger. Yes! I feel so blessed to have been able to travel for competitions. Such a gift!