SUstainable SURFING: ECO-FRIENDLY PRODUCTS FOR YOUR NEXT SURF TRIP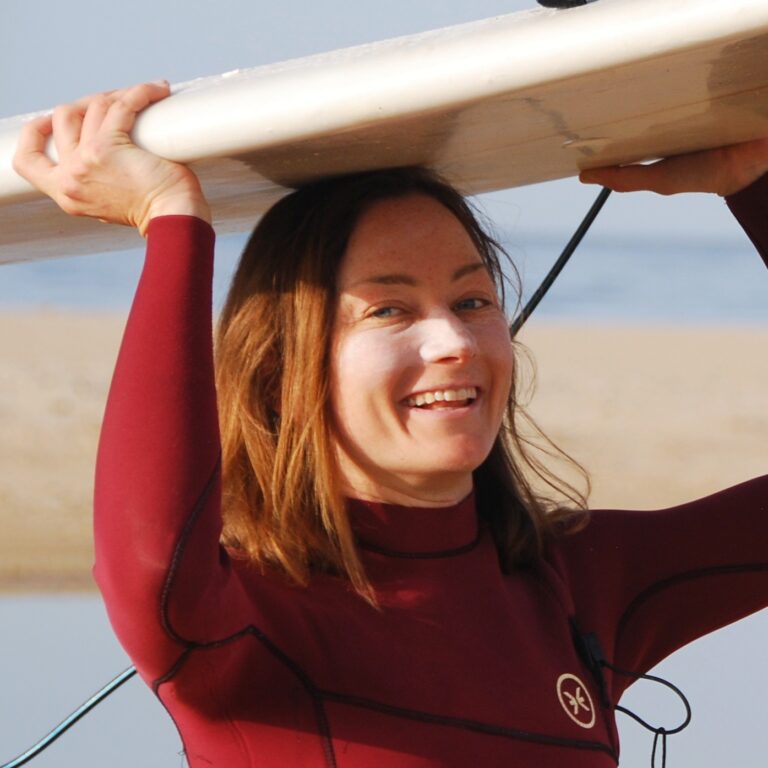 By Julia Beyer - May 26, 2023
Imagine yourself at the water's edge, the sand beneath your feet, and the promise of thrilling waves just ahead. You're preparing for an upcoming surf trip, filled with anticipation.
But amidst this excitement, you find yourself pondering the environmental impact of traditional surf gear. Transport emisions, plastic waste, harmful chemicals, and the toll on our precious oceans weigh on your mind. According to a BBC documentary, the average surfer has a 50% higher carbon footprint compared to somebody who doesn't surf.
Fear not, for we are here to guide you. 
HOW TO GET to your favourite surf spots More sustainably
When your passion for surfing calls, it can be challenging to avoid travel emissions entirely. However, there are steps you can take to minimize your carbon footprint while still enjoying the waves. First, consider exploring local surf spots to reduce the need for long-distance travel. Research and discover hidden gems in your own region that offer great surfing opportunities. 
If air travel is unavoidable, choose flights with less stop-overs and consider carbon offset programs to compensate for the environmental impact. Finally, maximize your surf trip by staying longer in one location. We love to work remotely, travel slowly and  foster a depper connection with the local surf community and environment.
Once you've figured out your traveling route, it's time to pack your surf gear. In the following, we present a curated selection of eco-friendly surfing essentials – sustainable products that will not only enhance your surf experience but also allow you to make conscious choices for a greener journey.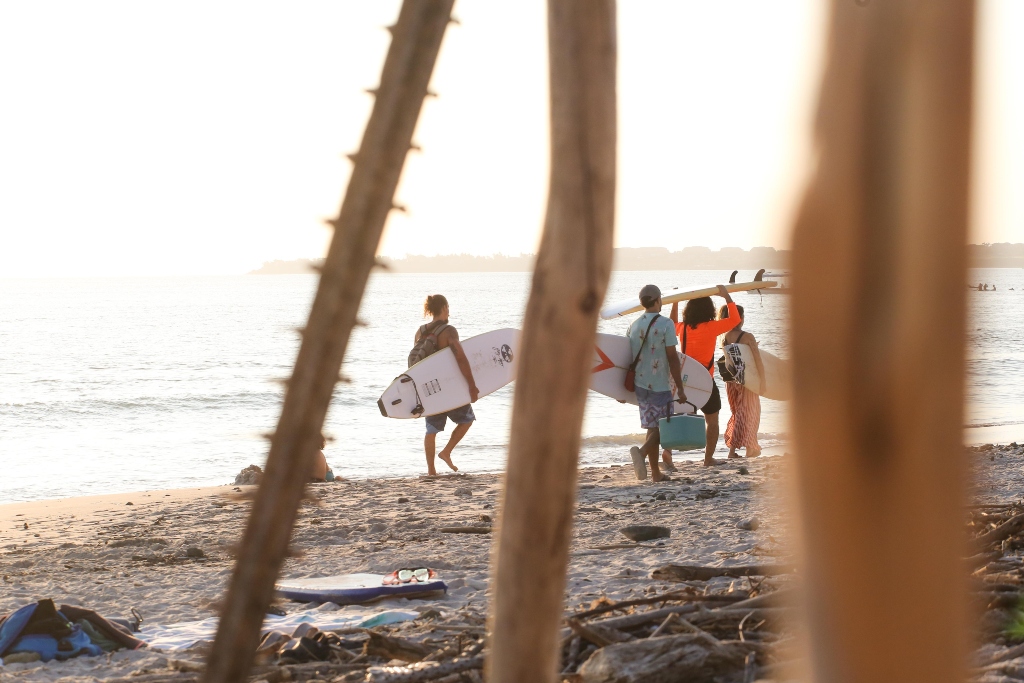 Choosing eco-friendly surf wax is a crucial step towards reducing our impact on the oceans and marine life. Traditional wax contains harmful petrochemicals that can leach into the water and harm delicate ecosystems. Thankfully, companies like The Good Wax Co. and Organic are leading the way in providing sustainable alternatives. 
The Good Wax Co. stands out with their sustainable surf wax crafted from 100% organic, locally sourced ingredients. They also donate 10% of their profits to sea turtle conservation charities, how cool is that! Meanwhile, Organic offers a range of eco-friendly surf waxes, utilizing natural and renewable ingredients without compromising on performance. By opting for these brands, you can enjoy a superior grip on your board while making a positive difference for our oceans.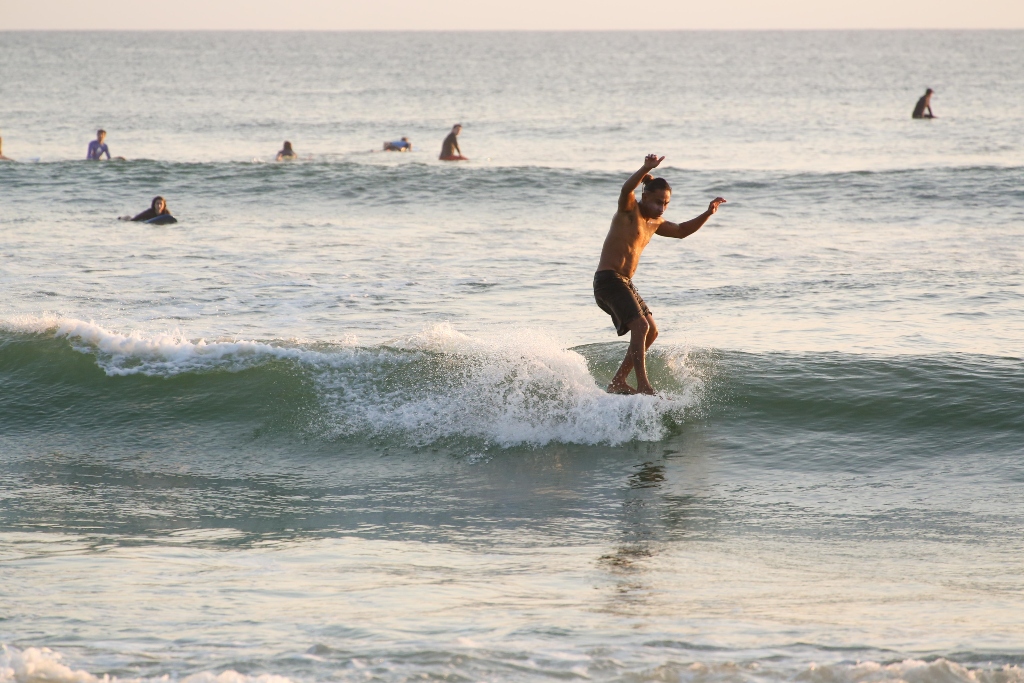 2) Sustainable surfboardS
We like the approach of Flysurf from Spain who offer surfboards for beginners and intermediate surfers to accelerate their progression (they now ship all over Europe). They've got some cool features that make their boards more eco-friendly. Instead of using wax, their boards come with pads, reducing the need for petroleum-based products. When it comes to packaging, they pack their boards without going overboard on plastic and use plastic-free packaging materials. Plus, they're committed to giving back to the planet by donating 1% of their revenue to the 1% for the Planet initiative. If that wasn't awesome enough, they're even working on developing recyclable boards. We can't wait for that to happen!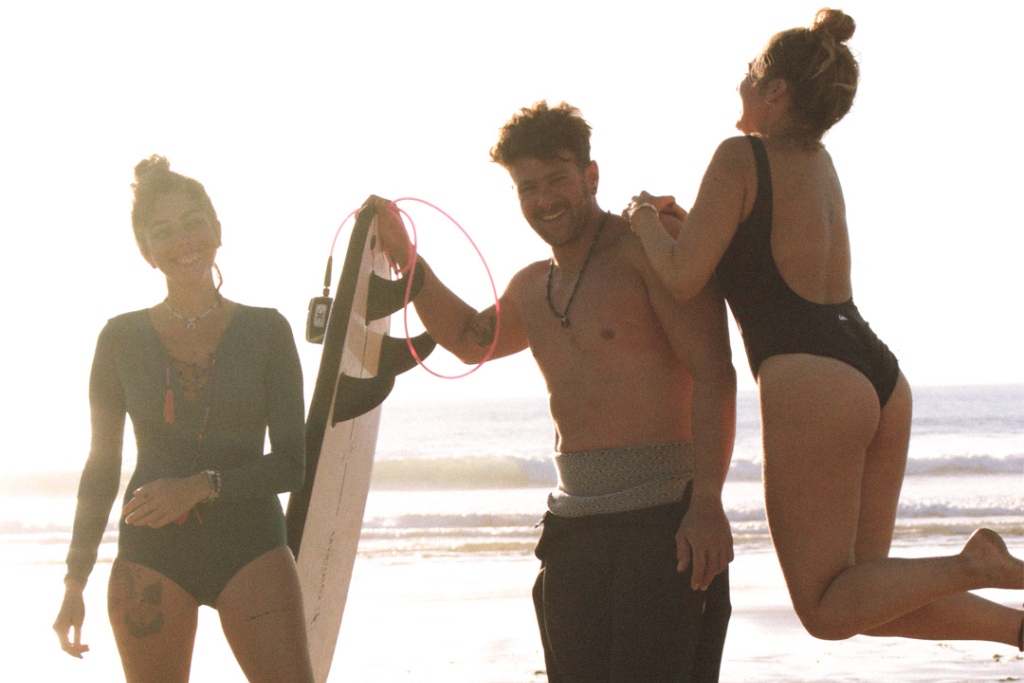 If you're looking to take your sustainability efforts a step further, consider opting for a surfboard crafted from cork or bamboo such as the ones offered by the German brand Buster Surfboards. Buster Surfboards takes a unique approach to crafting surfboards with sustainable and environmentally-friendly materials. They combine bamboo, rails made with hemp/linen fabric and blanks made from recycled foam to create lightweight wooden surfboards with optimal performance that don't cost a fortune.
We all have the same nagging doubt: Bamboo surfboards are more sustainable but do they perform as well? Buster Surfboards don't just look good, they also bring some real construction benefits to the table. For example the rails made from a special hemp/linen fabric provide exceptional stability, give a livelier flex and offer increased resistance against impacts and collisions with hard surfaces.
When it comes to choosing swimwear, going sustainable is not only a responsible choice but also a cool one. Sustainable swimwear brands are shaking up the fashion industry by offering stylish options that are made with eco-friendly materials. These swimsuits are crafted using recycled fabrics, such as regenerated nylon or polyester made from post-consumer waste like discarded fishing nets. There are plenty of options to choose from these days, we like Boochen from Germany, Apnée from France and Undersea from Hungary.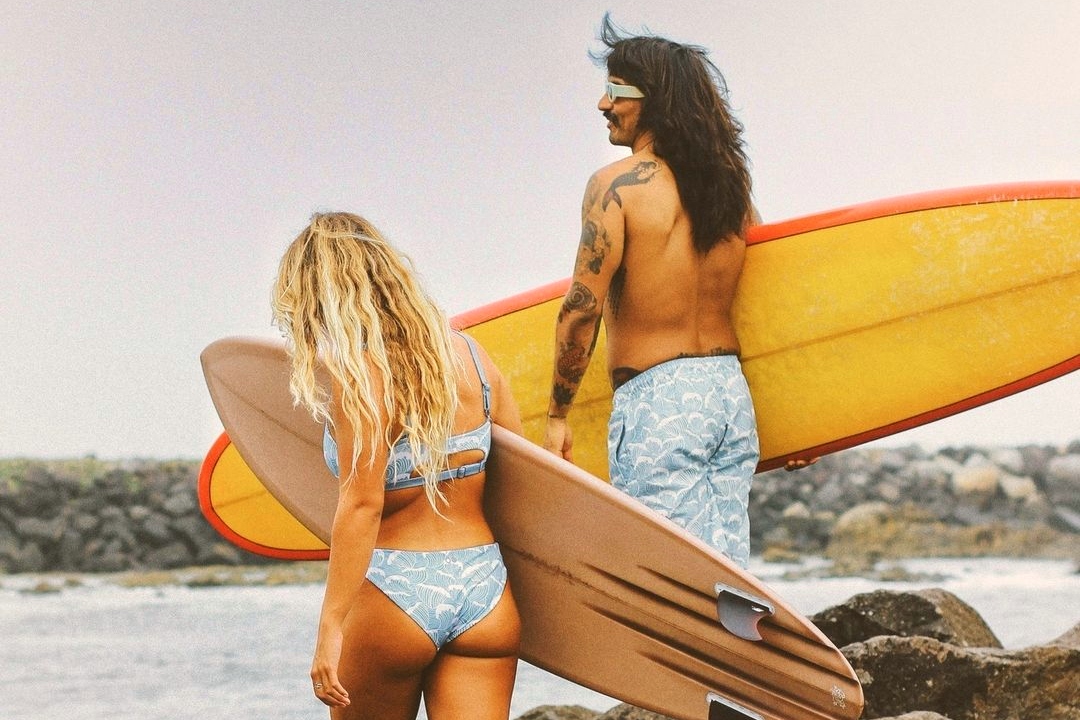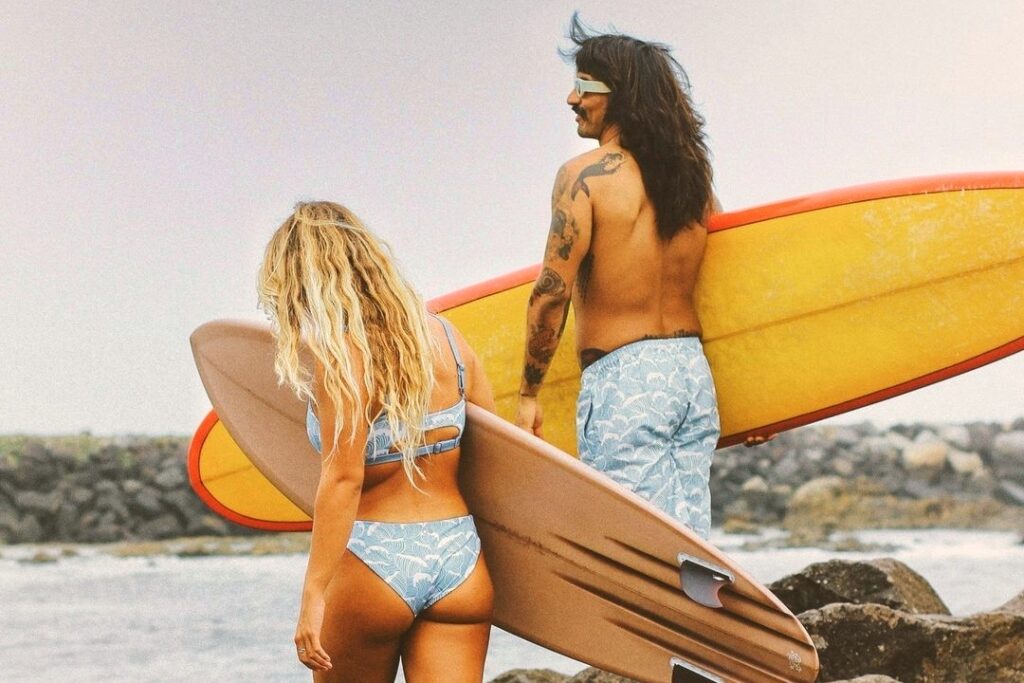 4) Sustainable SURF SUNSCREEN
Using ocean-friendly sunscreen is a big deal if you care about your skin and the ocean. Regular sunscreens have nasty chemicals that can mess up coral reefs and marine life when they wash off. So, it's smart to pick a sunscreen that gets the job done without hurting the environment. That's where Suntribe comes in. We're all about sustainability and our sunscreen is 100% natural and safe. You can splash around in the water for hours with our natural sun sticks and zinc sunscreens on and still stay protected. Plus, we use eco-friendly packaging to keep things green.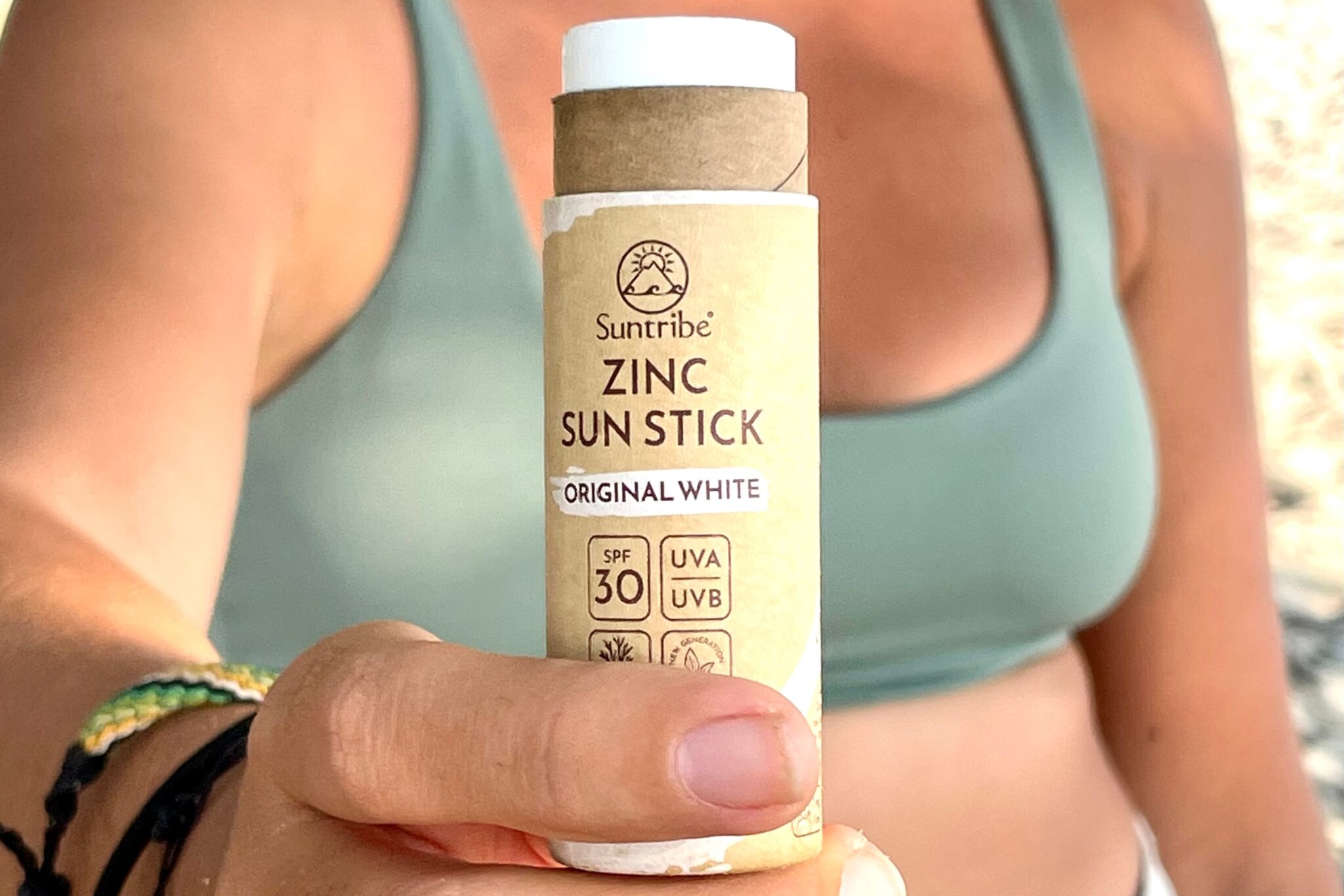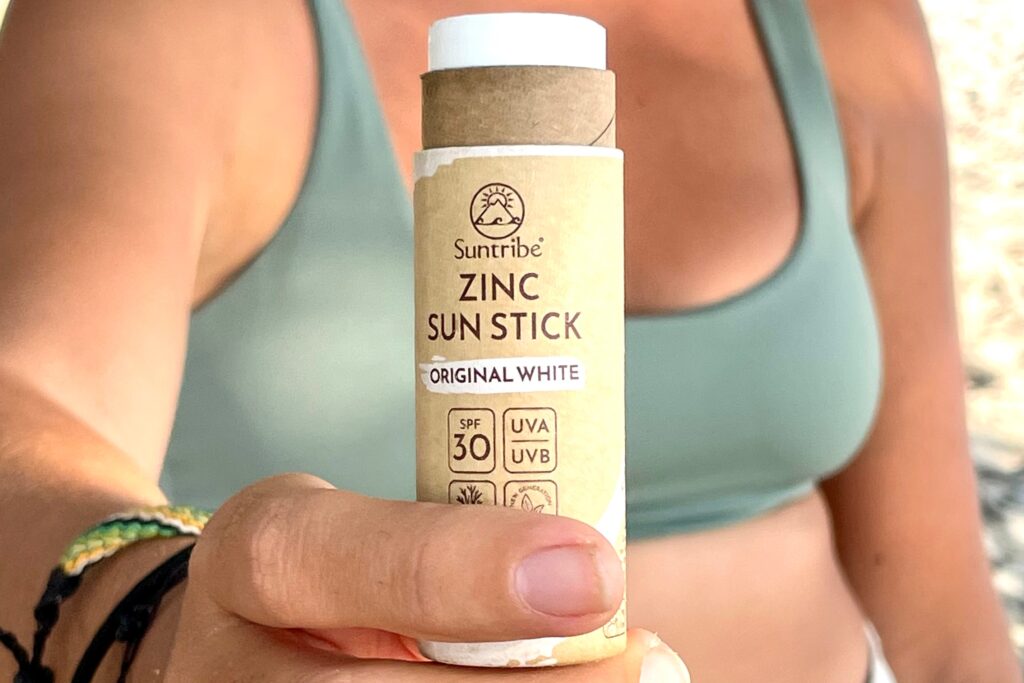 5) Sustainable SURFbOARD BAGS
Traditional surfboard bags often contribute to unnecessary waste and pollution, but there are some fantastic brands out there that are leading the way in sustainable options. Take Wave Tribe (gotta love them just for that name!), a US-based company that offers stylish and eco-friendly surfboard bags made from hemp fabric. Another noteworthy brand is Migra Surf, based in Italy, known for their durable surfboard bags made from recycled plastic bags. Plus, you even get a 10 years warranty on your boardbag.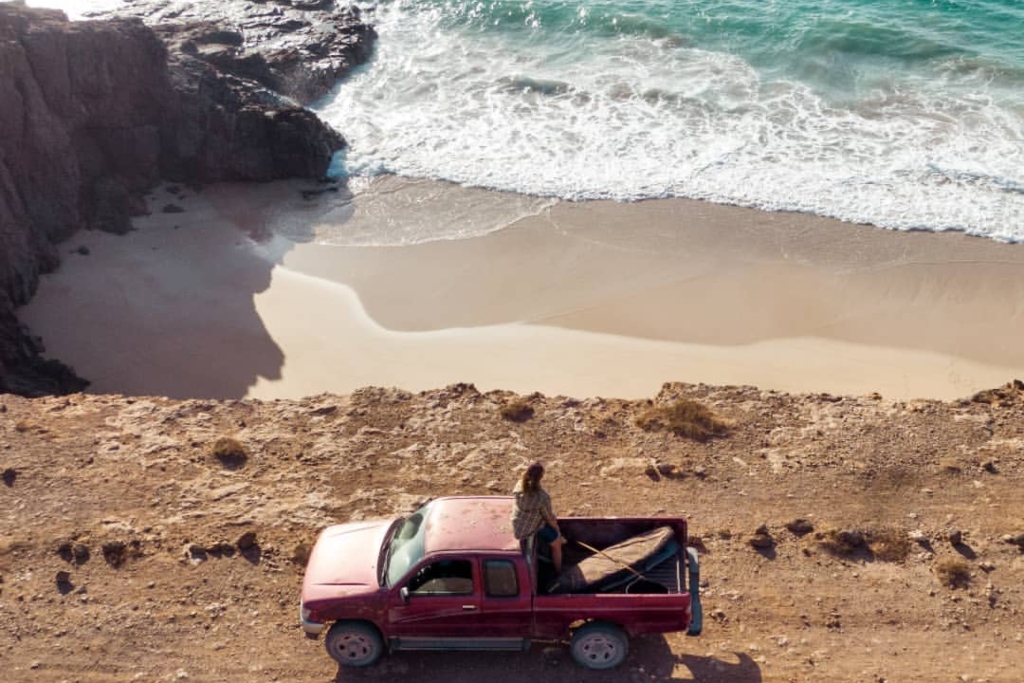 When it comes to protecting yourself from the sun while riding the waves, sustainable surf hats are an absolute must-have. Not only do they shield you from harmful UV rays, but they also make a positive impact on the environment. Check out the awesome Australian brand Ashiver with their surfy vibes and commitment to sustainability. They create hats using recycled nylon. What's even better is that they ship their products in compostable mailers, reducing unnecessary waste. 
Another brand to keep on your radar is Kaiola from Portugal. They offer a range of stylish hats made from recycled polyester, combining fashion with eco-consciousness. With these brands, you can rock a cool surf hat while knowing you're supporting sustainable practices.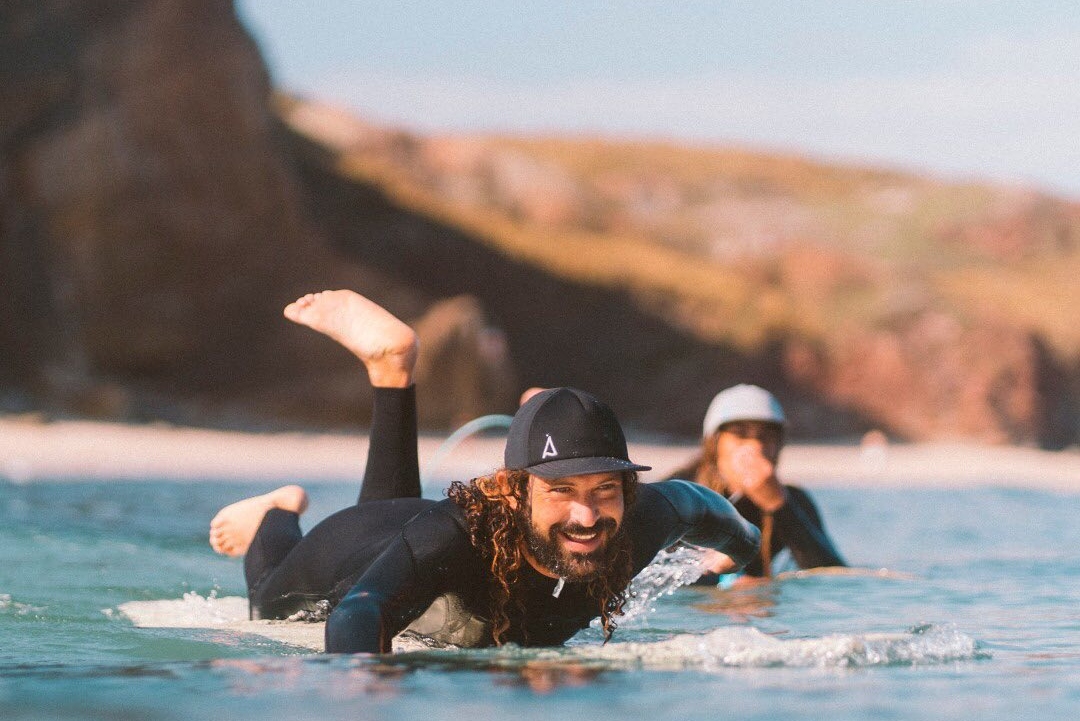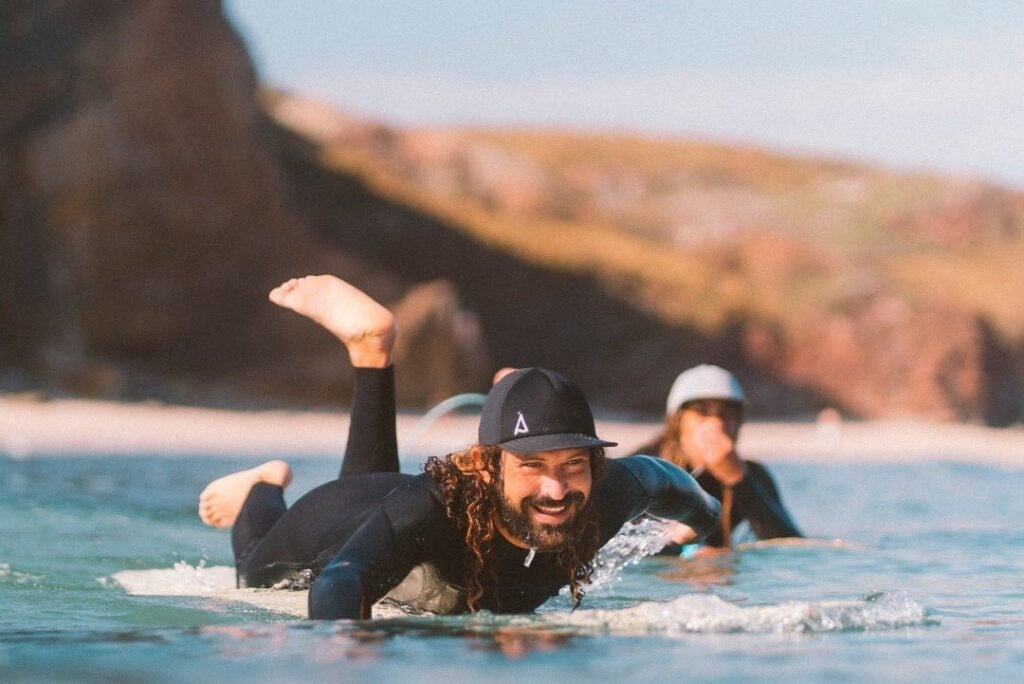 In a nutshell, going for sustainable surf gear not only makes your surf sessions even better but also helps to keep our beautiful oceans safe and sound. And just so you know, we are not affililated with any of the brands we mentioned. Our goal is solely to provide you with genuine recommendations for a more sustainable and enjoyable surf trip. So, grab your eco-friendly gear, ride the waves responsibly, and let's protect our oceans together.
Want to continue reading?
Hej, I'm Julia, one of the founders of Suntribe and an outdoor enthusiast with an insatiable love for the ocean. There's something about the salty breeze and the sound of crashing waves that simply captivates me. I can't resist the thrill of catching some waves before breakfast, even if it means dragging myself out of bed at the crack of dawn. There's just nothing quite like that rush of adrenaline as I glide across the water, feeling completely alive and connected to nature. The ocean is my playground, my happy place, and I can't get enough of it.