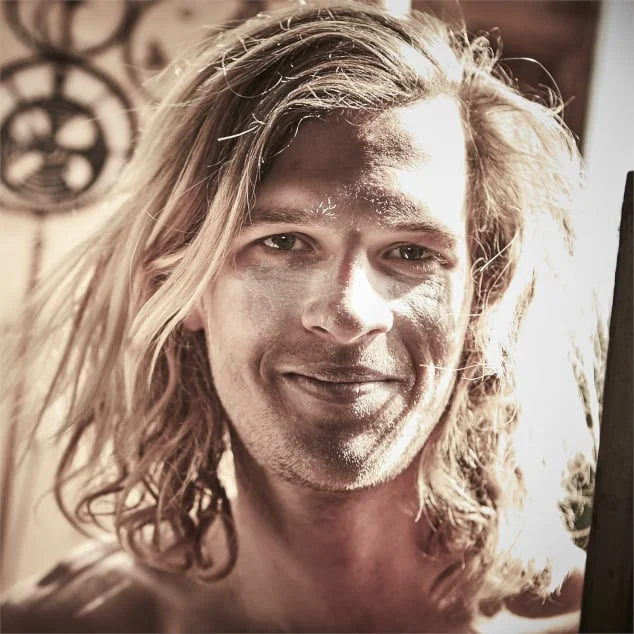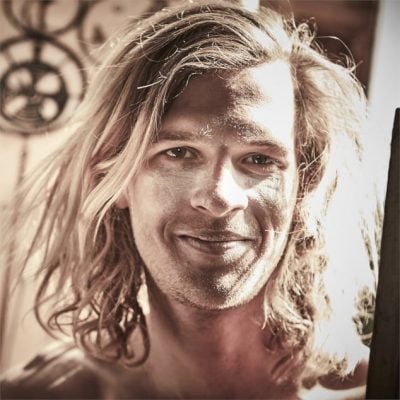 By Karl Roos - August 4, 2023
Finally we have realized our dreams of traveling to the country promising perfect waves, food, dancing and the occasional rodeo. Excited as ever to find out if the stories have some basis in reality, we quickly get out of our European clothes, jump in the boardshorts and head towards the beach. We land in the north of the country, in Puerto Vallarta, Jalisco. From here our first destination is Sayulita, an hour north in the state of Nayarit.
In this post we will talk about surfing and living in this area of Mexico. We choose Sayulita for many reasons, but the main one is that it has a living community offering anything from great food to great co-working places.
The town is beautiful. It's one of Mexico's "magic villages" and it shows! Here you can easily grab perfect taco pastors from the street, delicious ceviches from the seaside restaurants, and surf peeling waves down at the beach.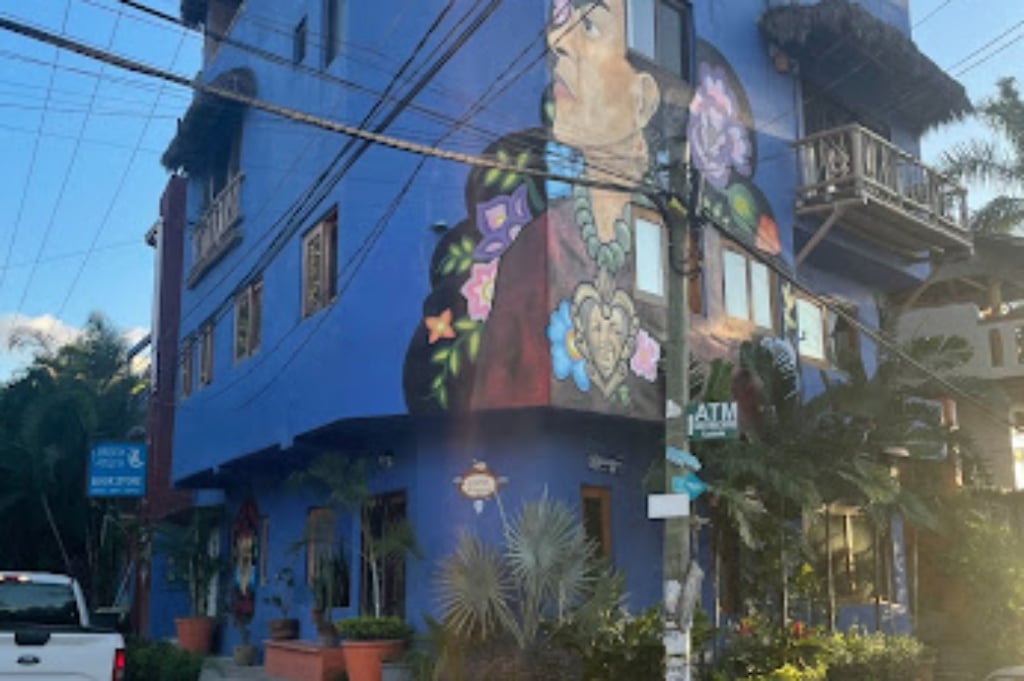 The town of Sayulita is a hub of activity in this region. There's a large community living here and you can find anything from artsy to fitness/health activities going on daily.
SAYULITA IS SEASONAL! From the perspective of the waves, Sayulita as a surf break is quite seasonal. This is very much worth knowing, as it can have weeks of no waves at all during the off-season. We stayed here from October-December and this is the period just when the season is switching from off-season to high-season. The waves usually start coming in mid November sometime.
Sayulita has two main surfing spots. The main point right in front of the beach, this is a classic right hand longboard wave. It gets quite crowded, but the vibes are usually very friendly as most people are used to the crowds and beginners that usually float around the point. This wave is really fun but not very long. We got it on some amazing days, but since the season was not really on yet, most of the time it was a very small peeler or just completely flat.
The second spot of Sayulita is the left hand wave which can be found a couple 100meters north of the main point. This is a faster wave with some more technical challenges, and it's usually frequented by both short boarders and longboarders. It has the same issue as the main point, which is that it needs quite a bit of swell to start working, and in the off-season it just doesn't happen very often.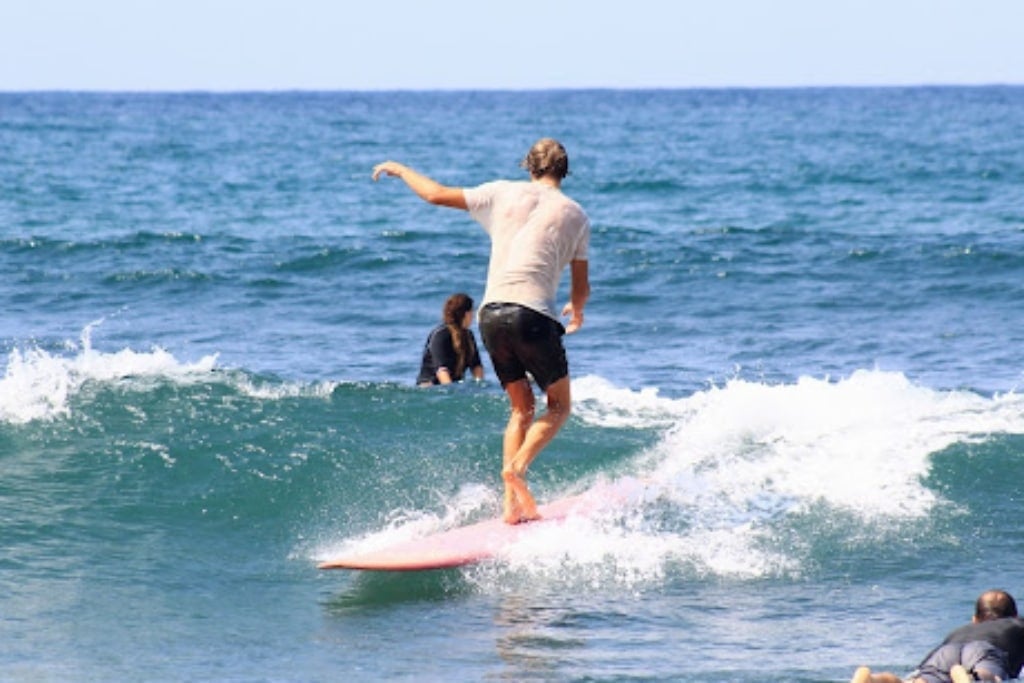 All this means that we spent a lot of time traveling to the spots around Sayulita, many of them which are much more consistent. One of the fascinating things with Sayulita is that it is this little bustling center pretty much in the middle of a range of really interesting spots. In this blog we will explore San Pancho – La Lancha and Burros.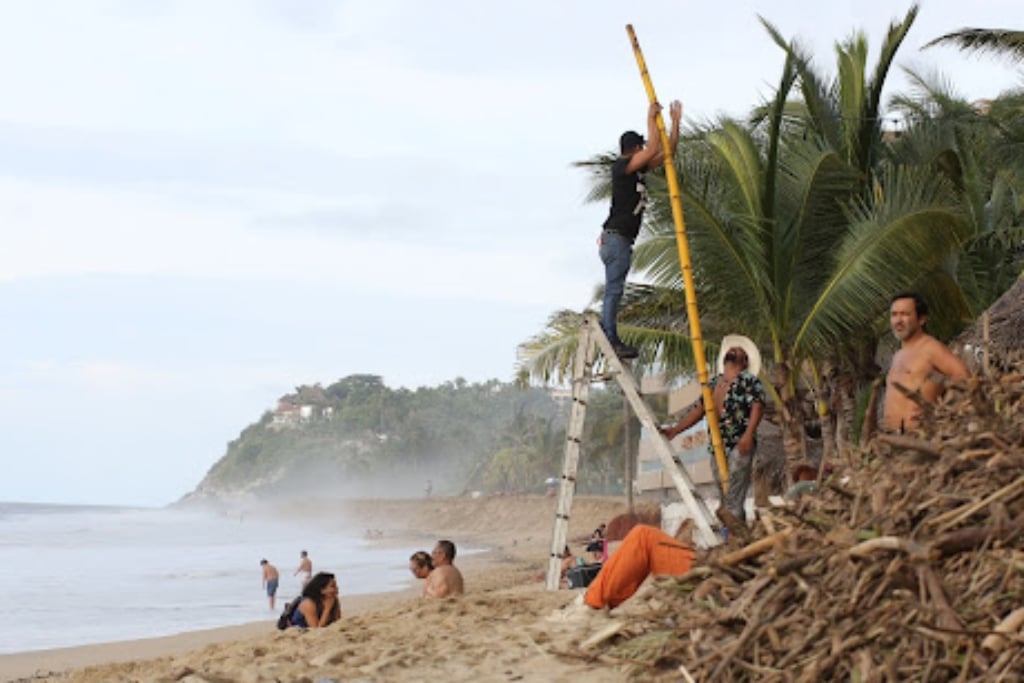 San Pancho – also called San Francisco if you want to believe the road signs more than what people say, is a very cute town just 20 minutes north of Sayulita.
This town is way smaller than Sayulita and has a much more laid-back and quiet vibe to it. There are plenty of places to eat and hang out and the beach is very beautiful. The waves here are usually slightly larger than in Sayulita, and the types of waves are much more for short than longboarding.
The surfing here is also not very consistent in the off-season, but it usually has more things happening in the water than in Sayulita. We'd recommend going here just for the vibes if nothing else. San Pancho has a strong community of ex-pats and you can tell that the places is very liveable if you like a bit less of a metropolitan feeling.
La Lancha is a spot 25 minutes south of Sayulita. Just past the coastal town of Punta Mita there is a stretch of beach that houses some of the more famed waves of the region, La Lancha and Punta de Burros.
La Lancha is an exciting wave to go surfing, it starts with a 15 minute hike through crocodile infested rain forest which then brings you out to a beautiful and undeveloped part of the beach. This spot is a favorite among the local surf schools – which is usually a sign that the wave is quite manageable and easy to learn on.
This turns out to be true, we usually saw La Lancha in conditions upto 5-6feet and it was always a very structured and predictable left hand wave. The paddle out is very easy as you can paddle around the breaking area.
This wave can give both the beginner and the expert the rides of their lives. With long standing walls the wave allows you to play around and gives you plenty of space to ride around while still staying on.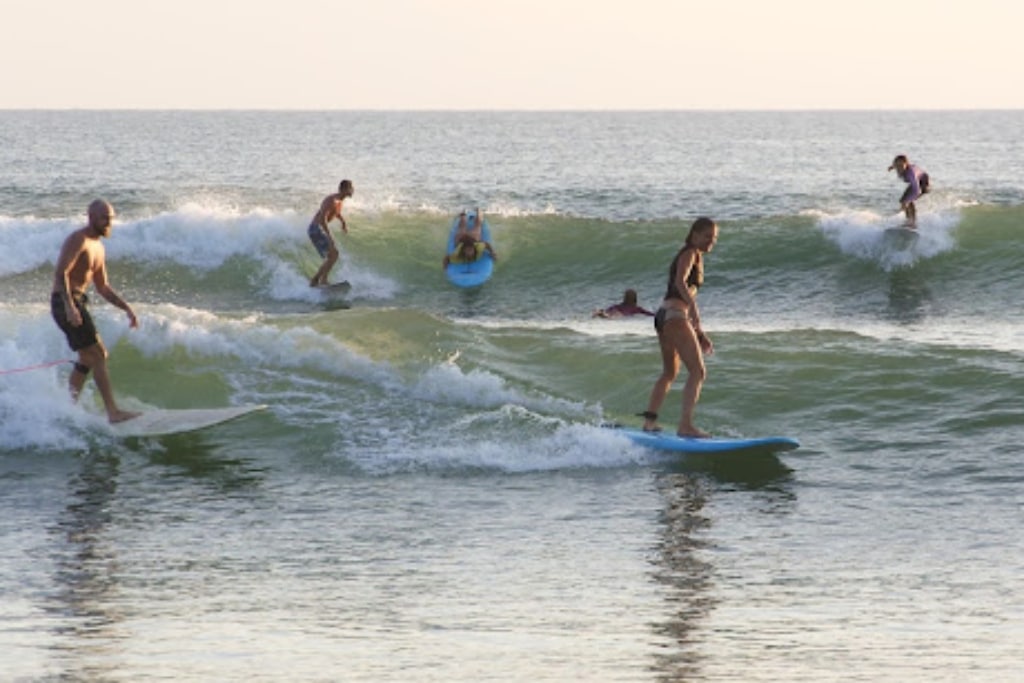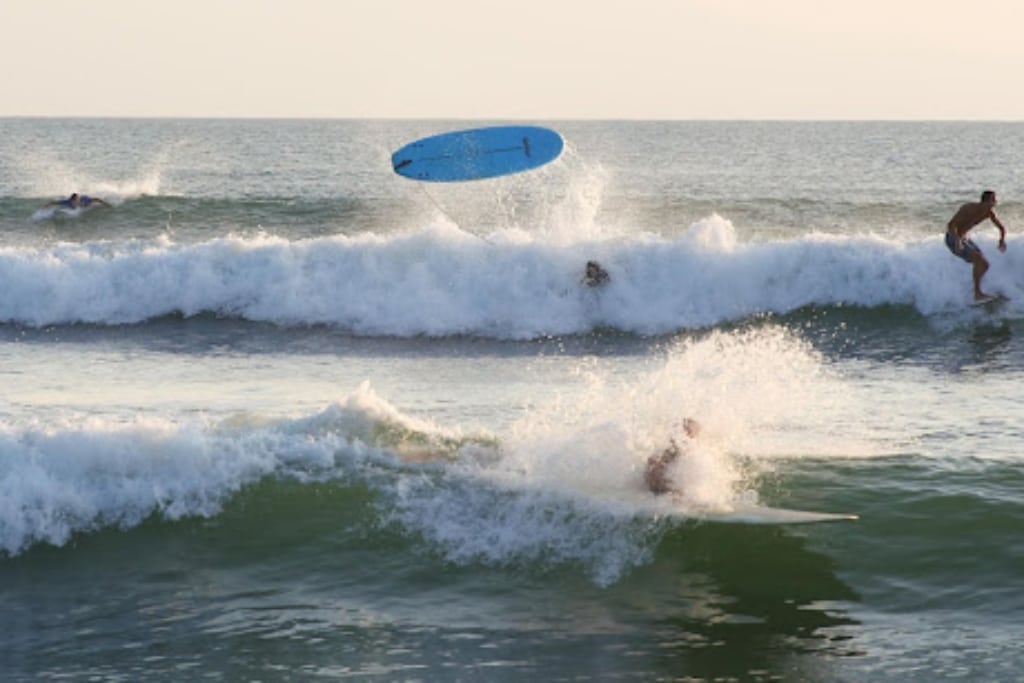 All together now! Beginners and advanced surfers all enjoy the peeling perfection of the La Lancha wave.
Come sunset La Lancha is also a favorite afternoon spot, both for keen surfers and regular beachgoers alike. We spent many afternoons here enjoying some post-surf beers and snacks and watching the sun set over the ocean. Beware though that it gets dark quickly, and the hike back is still 15 minutes! These 15 minutes feel much longer when it's dark outside, we can guarantee that!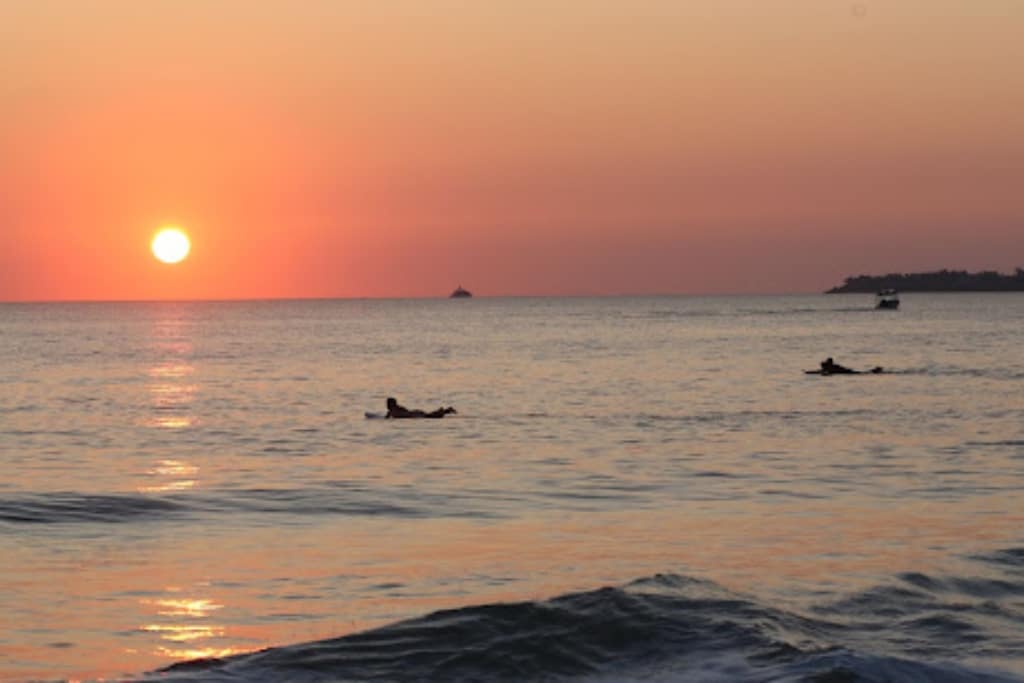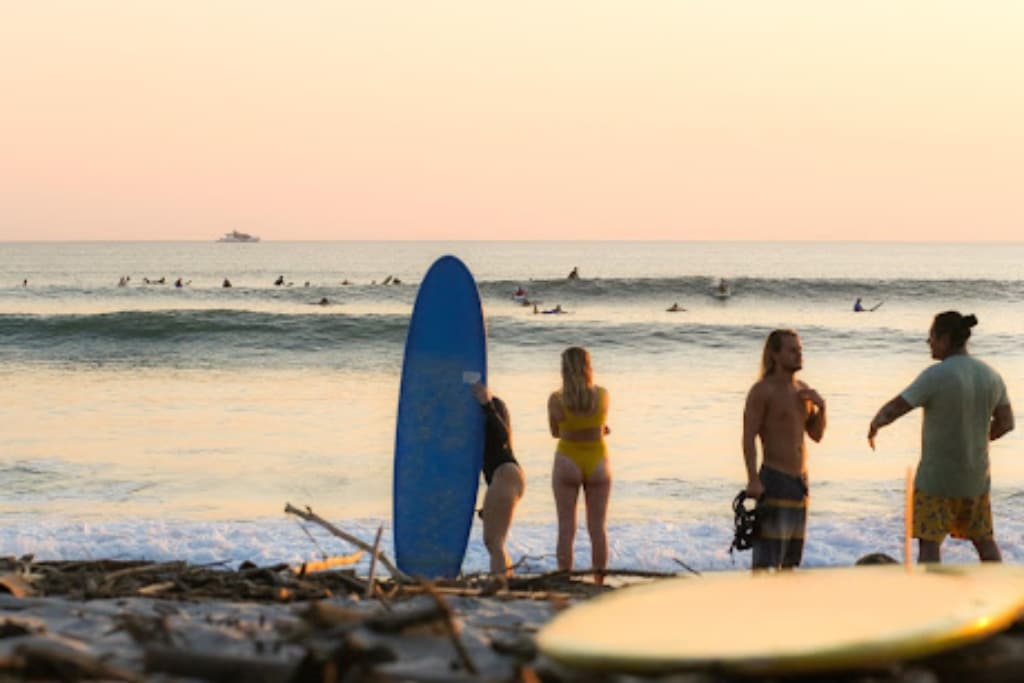 In terms of wave quality and excitement, Punta Burros was definitely the star that was shining most brightly during our time in the Sayulita area. This spot has an incredibly well shaped and peeling right hand point wave. It's a fascinating wave as it holds up very well even in large waves, which makes it a perfect wave for doing radical longboarding. This being one of the reasons that Mexilog (a famous longboard competition) was hosted here a couple of years ago. 
The parking is in the backwash of a resort and you find it 5 minutes further south from La Lancha. After following a relatively polluted river through the jungle for 5 minutes we arrived down at the beach. This beach is pretty boring compared to La Lancha, as the development around it is quite heavy, and several resorts pop up all around the place, giving a slightly gentrified feeling to the place.
 The wave, however, is fantastic. In everything from small to large waves it gives long, clean and near perfect right hand rides.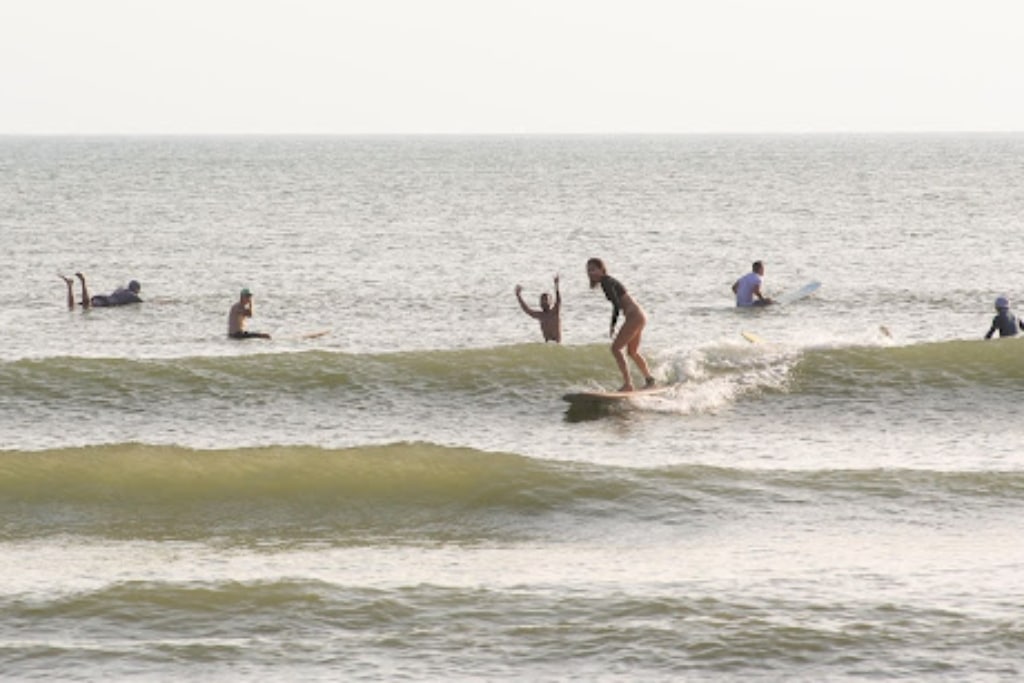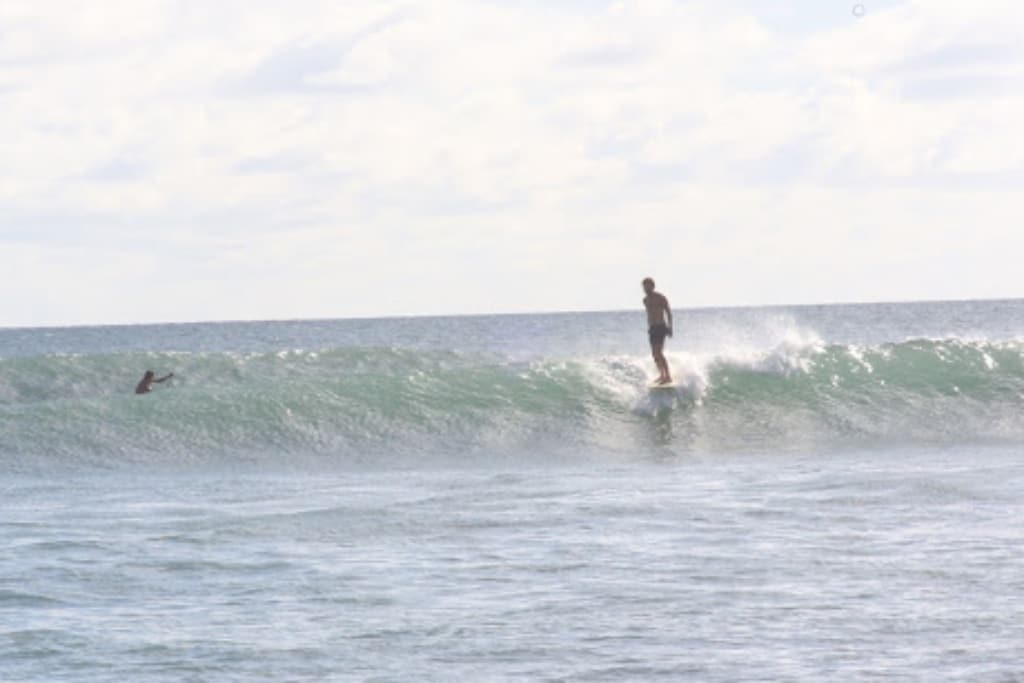 All-in-all our experience in Nayarit and the Sayulita area fulfilled our spiciest desires, and Mexico is indeed a dreamy land of perfect waves, tacos and the most friendly people we have met, both in the water and on land.
We hope that wherever you are in the world you're sharing the stoke with us!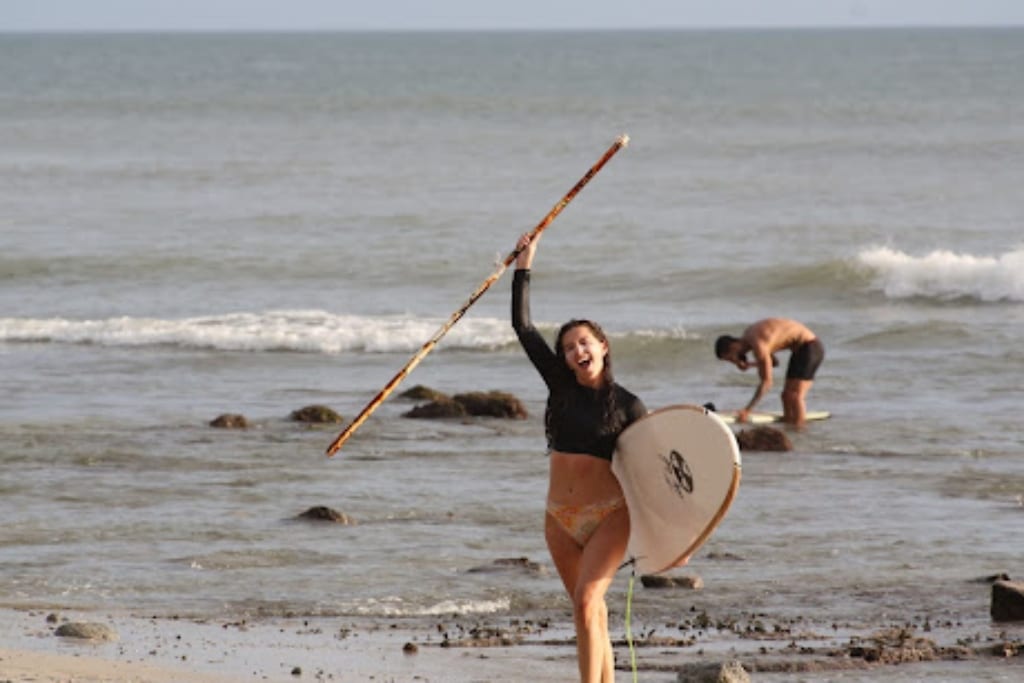 Want to continue reading?