INTERVIEW WITH THE LIVING OCEAN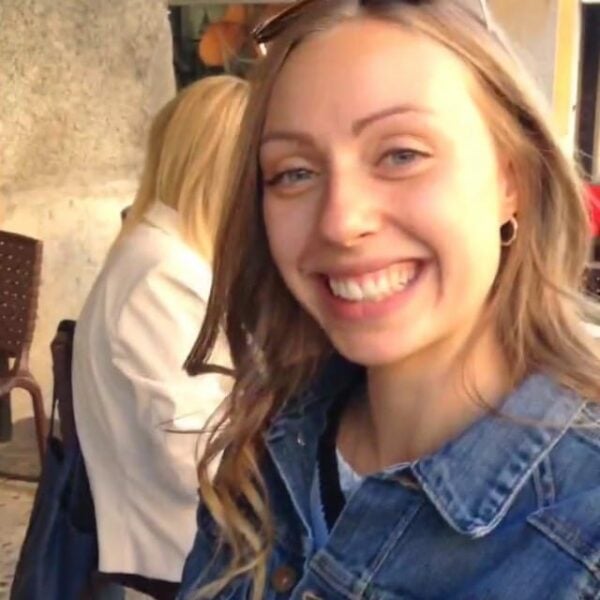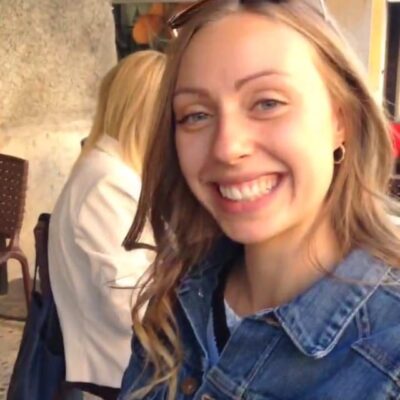 By Hanna Oltmanns, October 2, 2023
Today we have the pleasure of interviewing Yong Mi, founder of The Living Ocean foundation.
The Living Ocean is a non-profit foundationi based in the Netherlands. It all started when Yong Mi lived in Zanzibar and saw the ocean's need for help. She started to educate the local community about marine life and founded a Turtle Hatchery besides many other projects. Now the foundation supports marine projects worldwide, involving local communities for sustainable solutions. 
Can you take us back to the moment when you first fell in love with the underwater world? What was it about diving that captivated you?
I was always a water person and I started diving when I was 25 years old. All my holidays I first checked where I wanted to dive and then I checked if it was also a nice country to go for holiday. I think my holiday in Egypt was when I really started to get hooked. This was a one week only diving holiday in Marsa Alam. It is the calmness and the feeling of being weightless underwater that I like so much. This feeling is like you are flying underwater in an unbelievable beautiful surrounding with the different colors and fish I had never seen before. It is very peaceful.
I saw so many places, but I think French Polynesia and the diving in Niue (small island in the Pacific Ocean) was amazing. In French Polynesia everything was just bigger and more and around Niue the visibility of the water was incredible. There I have never seen so many sea snakes and the topography underwater was for me very special because it was mainly lava. But in Zanzibar I saw the most turtles in a day. I could see between 20-40 turtles in 2 dives, in a day. These turtles were sleeping many times at the same place so I could find them always back again. They were very chill so we could come quite close to them, and they were just sleeping or eating. Unfortunately, we see now only 1 turtle in 1 month so this decline is really breaking my heart.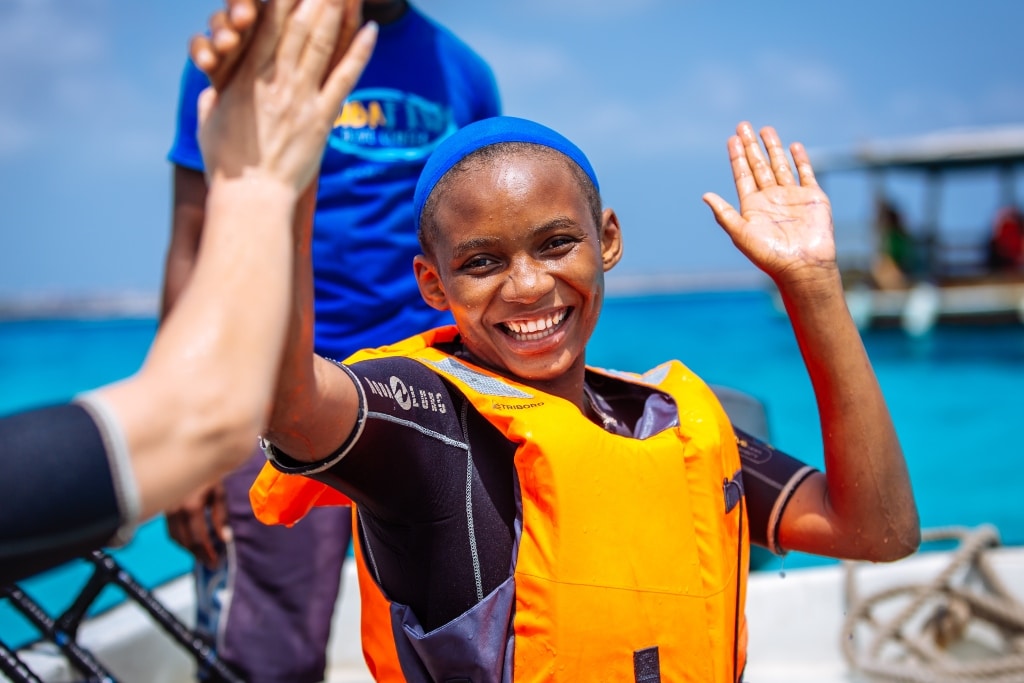 After spending 15 years in Zanzibar, you must have witnessed incredible changes in the marine ecosystem. Can you share a specific memory that stands out to you in realizing the importance of marine conservation?
The reason I started the NGO Under The Wave Zanzibar was the drastic decline in sea turtles. Like I said I saw between 20-40 turtles in 2 dives, this was normal but after 10 years I saw less turtles and after 15 years we would see only 1 TURTLE in 1 MONTH. This absolutely broke my heart. I did some research and I interviewed 50 fishermen about what they saw 20 years and 10 years ago. I asked them about the turtles, rays, sharks, and any other changes. The fishermen acknowledged they were eating the turtles and they were also poaching the eggs of the turtles. They knew they were not allowed but nobody was doing anything about this matter. This is the reason I started the NGO Under The Wave Zanzibar together with Laura Rosset, a marine biologist. Our first project was the turtle nesting project. Here we re-locate the eggs from the turtles, so we know for sure that the eggs don't get poached. At the same time, we also started with our community meetings to talk about the importance of marine conservation.
Well, I am proud of all of them. But I think our Environmental Education Program at the local schools is amazing. We teach every week at the Kikomani school and the Matemwe school. I noticed that many education lessons are done at school just 1 or 2 times. But this is not what I wanted. I wanted a permanent change in this area in marine conservation. We have 1 class for a whole year, and we teach about marine conservation every week. We had Zoe, a university student from Windesheim University, studying global project and change management. She made a new playbook for our Environmental Education Program and since we started it has been going so well. We have plays, presentations, roleplays, games and field trips for each subject. At the end of the program, they get a small questionnaire, a t-shirt with "Ocean Hero" on it and a certificate. We know that the youth are the future! Nelson Mandela once quoted "Youths of today are the leaders of tomorrow." We are the youths, we are the future, we are the generation that will move forward. I am also very proud that we have now 2 marine biologists from Tanzania/Zanzibar as a part of our team. Last year Faraji joined us, he is from Dar Es Salaam and he did his bachelor in Marine Science. And this year we hired Hawa, this amazing girl is from Zanzibar and has her bachelor in Marien Science. For us it is important that we provide job opportunities for the people in Tanzania/Zanzibar. They are also a good example for our Environmental Education Project, so that the students can see them as an example.
To set up the turtle hatchery was going quite smoothly. Melia Zanzibar Hotel was from the beginning sponsoring us for our project. They gave us a piece of beach and helped us build the Turtle nesting center. To re-locate the eggs is not the best option, because it's better to leave the nest so that the turtles will come out naturally. But this is the best option at this moment for Zanzibar because they are still killing the turtles for the meat and poaching the eggs. I think the biggest challenge is to convince the community to stop killing the turtles and to stop poaching the eggs of the turtles. We have monthly meetings with the sheha (chief of the village) and with the fishermen about the importance of marine conservation and the reason to not kill the turtles and to not take the eggs.
We have been doing our community meetings now for 3 years. And slowly slowly we see them cooperating. We are now working together with the fishery patrol in Matemwe and they called us a few times that they confiscated a turtle from the fishermen. This means there is awareness and the community is starting to realize that they are not allowed to kill the turtles. We keep on holding our community meetings and talk with them about the importance of marine conservation.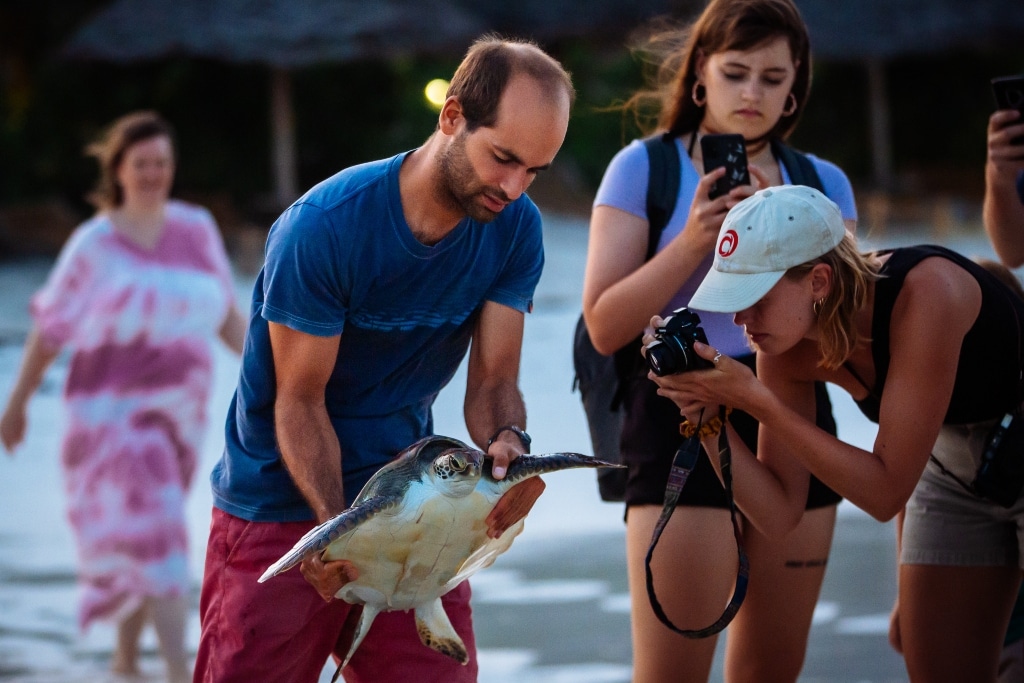 At this moment we are working with volunteers who help with all our projects regarding marine conservation. It is amazing to see how many people like to donate their time and are interested in helping in marine conservation. I really notice that there is a movement… It is especially nice when volunteers come for a longer period. They learn a lot and they can really contribute to a better future.
I think all our projects are going forward, one is going faster than the other one. Our Environmental Education Program is a big success and we are happy to see how eager the students are to learn about how to protect their own ocean. Also, our Coral nursery is doing very well. We are even out planting the small corals to start to build a natural reef. Faraji, our marine biologist, is going to be responsible for this project. He was able to do all his dive courses with us so he could do his passion.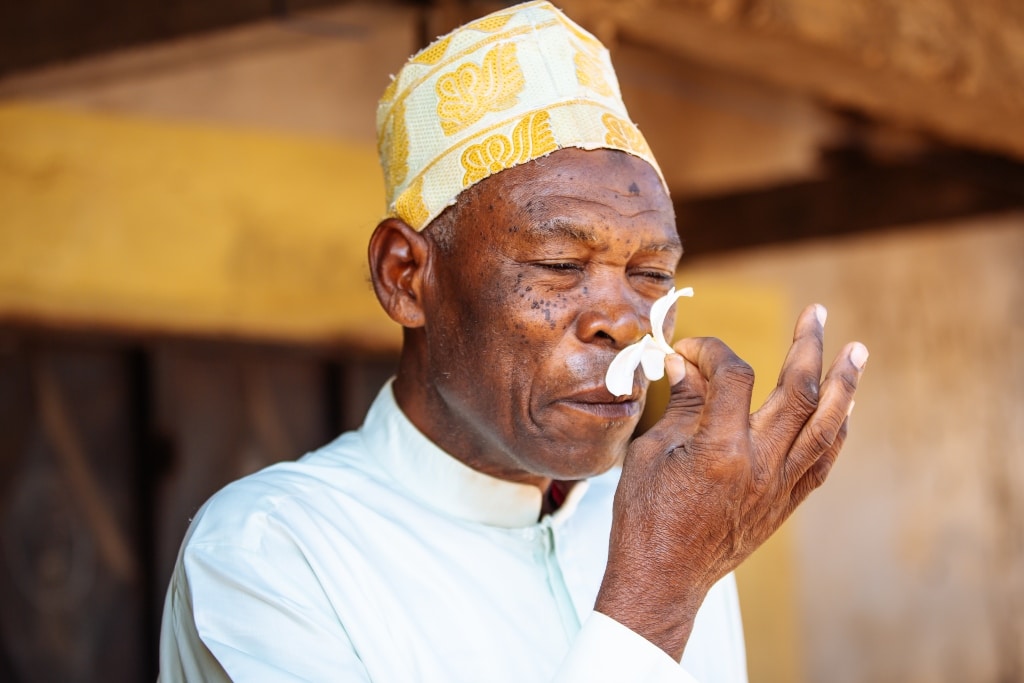 I was looking for many years to collaborate with a reef, coral, and marine life friendly sunscreen. Too many people have no idea that certain chemicals are really damaging the corals and marine life. Zanzibar is surrounded with the most pristine Indian Ocean with amazing turquoise waters. I have been diving there for 15 years and the reef has been my living room. It is breaking my heart to see the corals dying and marine life suffering. I think it's a good way to let tourists know and understand that these chemicals are bad, and they need to get used to buy sunscreen that is coral and marine life safe!
The Living Ocean is getting funding for all our projects in Zanzibar for Under The Wave Zanzibar. I think the ultimate goal is to get the community more involved and to let them understand how important it is to protect their own island and ocean. The health of our ocean and the livelihoods of millions of people all depend on well-managed fisheries. That's why education is so important. It would be great if the community could coordinate and help with different projects in the future.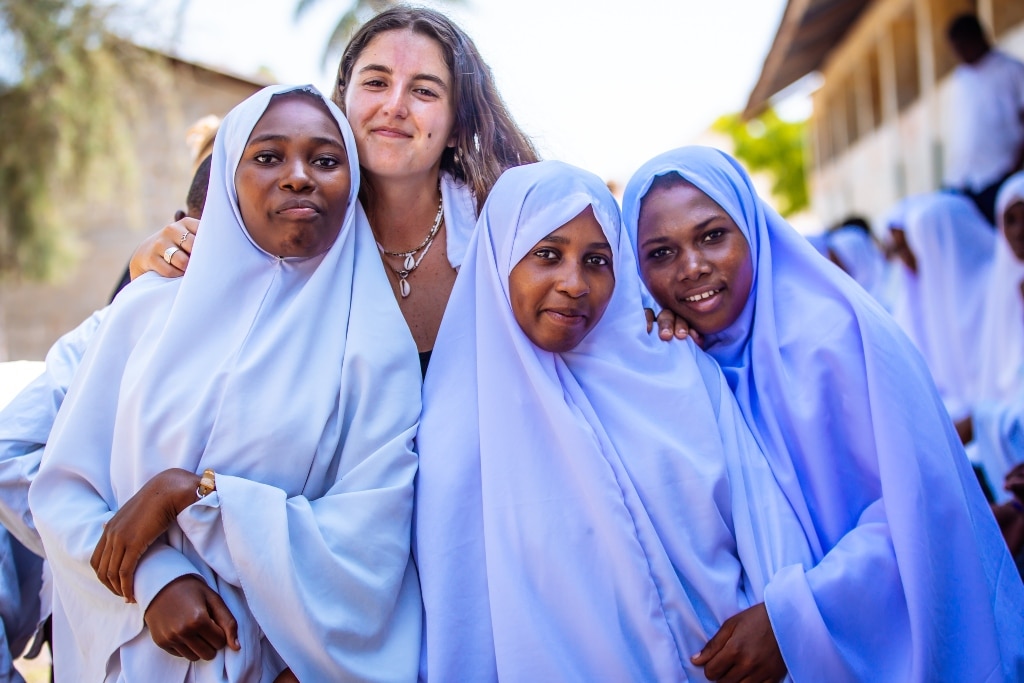 Yong Mi is a passionate dive instructor from the Netherlands. She has worked in several places in Asia and runs her own diving center in Zanzibar, Tanzania. Her passion truly is the underwater world and besides Africa, she has been diving in many differnt places such as French Polynesia, Thailand, Indonesia, New Zealand, Australia and Egypt. 
Want to continue reading?